California Farmers Stand Up To Sanctuary Dems, Buy Billboard To Show Their True Loyalty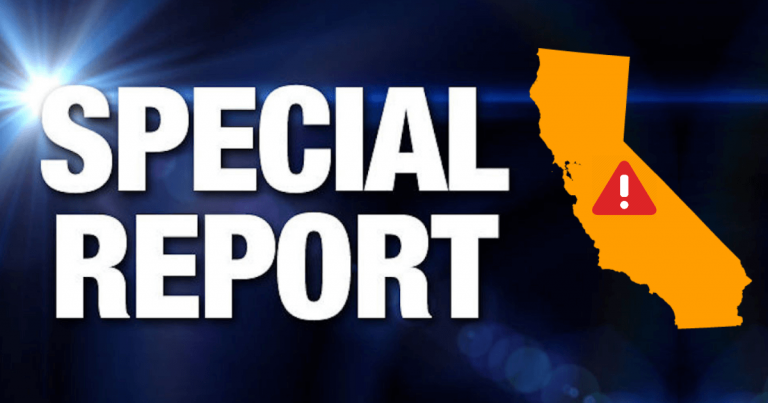 Democrats never thought they would see these images on a billboard in California.
With all the bad news coming out of the Golden State, some readers might not realize that there are more than a few patriots in California.
They are often dismissed, silenced, and ignored. Liberals in California gang up on Republicans, pushing their toxic programs through.
Even when many in the state are against them.
Since Donald Trump took office, enthusiasm among conservatives has only grown. Americans are excited to see the president winning—again and again—for the country.
And wouldn't you believe, that's even true in "blue" California!
Fed up with Pelosi, Bernie, Biden and AOC, a group of California residents in farm country made a big display to show their support of President Trump.
From Reddit: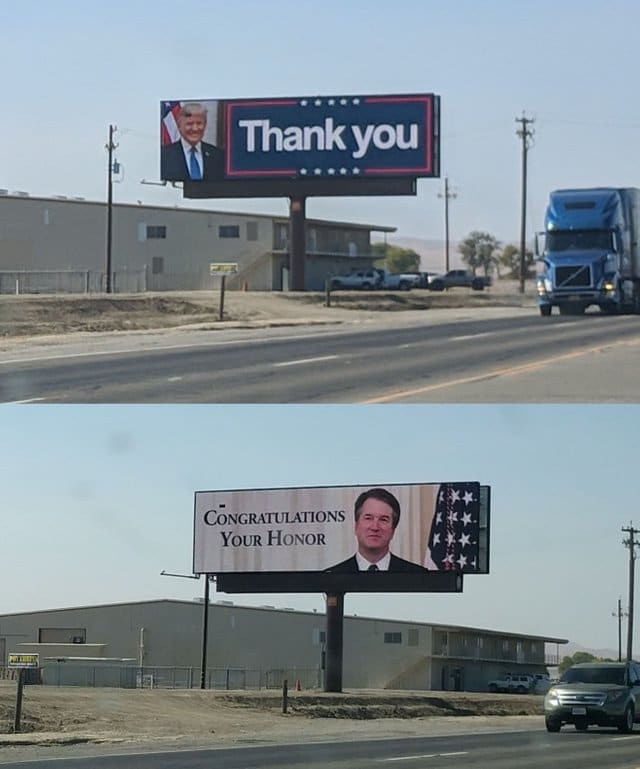 Wow – I LOVE these billboards!
Even California loves our President – and our amazing Supreme Court justices. Especially Brett Kavanaugh!
That California community is 65% Latino Americans. Mostly farmers. They have benefited bigly, thanks to Trump's economic policies.
American farmers have struggled for many years, thanks to economically toxic policies from Democrats.
Democrats hate proud, land-owning Americans. They want all properly (and produce) controlled by the federal government. So, they've crippled American farmers with heavy regulation, taxes, and limitations.
Even in blue California, farmers are prospering. That includes numerous Latino Americans, who refuse to accept the Left's attacks on Trump.
And Trump is transforming our highest courts to roll back terrible liberal policies. That goes for the Supreme Court and the liberal 9th Circuit Court in California – it's not so liberal anymore…
You better believe this massive billboard ticks off more than a few Democrats in that community!
The mainstream media won't spread these pictures. They don't want Americans to know this great story.
But we will.
SHARE this article if you want to tick off a liberal!
Source: Reddit