California Can Fund Entire Border Wall – Instead They're Building $5B 'Bullet To Nowhere'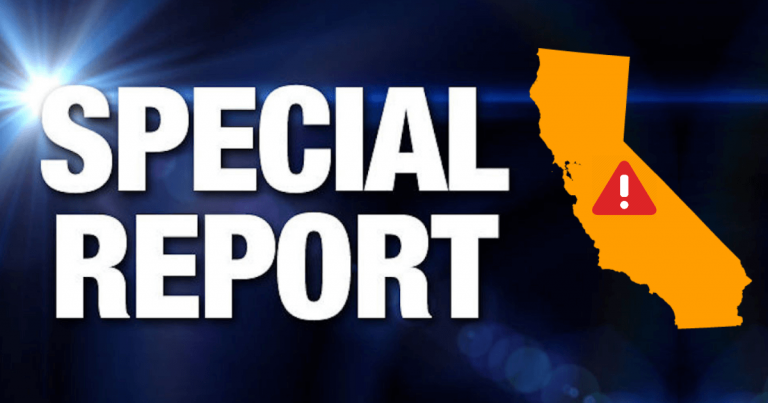 Sanctuary California is wasting taxpayers dollars on a giant project they don't want.
The government shutdown continues, and it's shaping up to be the longest in America's history.
And why?
Simply because Democrats refuse to provide a measly $5 billion for the border wall, a critical national security implement.
In government terms, $5B doesn't mean much of anything.
In fact, many states spend that much on trivial things and even nonexistent projects!
Unsurprisingly, sanctuary state California is the worst of all. Just look at what they're wasting it on.
From Breitbart:
"The State of California has now spent over $5 billion on its long-delayed high-speed rail project… roughly the same amount of money that Democrats are refusing to provide President Donald Trump for his border wall proposal.

The cost of the train continues to rise; the technical difficulties continue to mount; and the public remains unconvinced of its value…

Meanwhile, Democrats in Congress — led by California's own Speaker Nancy Pelosi (D-CA) of San Francisco… continue to oppose President Donald Trump's request for $5.7 billion to build a wall."
SHARE to expose California's liberal waste and get Trump's wall built instead!
This high-speed rail, touted by former Gov. Jerry Brown, is supposed to connect San Francisco to Los Angeles.
The rail would provide fast travel for millions of residents, reducing the infamous traffic of the region.
But even though they've spent over $5 billion on it—the rail is far from finished. And it might NEVER be completed.
Keep in mind, voters approved the project way back in 2008—more than ten years ago!
Obviously, California Democrats had no problem blowing $5 billion on a project that will never be finished.
But they can't agree to provide that much for a simple border wall?
On the flip side, Donald Trump has a proven track record of getting projects done ahead of schedule and under budget.
We know he would have the wall finished in a matter of months—AND for much less than projected.
But that doesn't matter, does it?
Time and money aren't the reasons Democrats are obstructing. They don't want to work with Trump, even when the numbers clearly aren't in their favor.
SHARE to expose California's liberal waste and get Trump's wall built instead!
Source: Breitbart