California Judge Rules On Case Blocking GOP Nominee – The State Loses, Recall Ballott Will List Larry Elder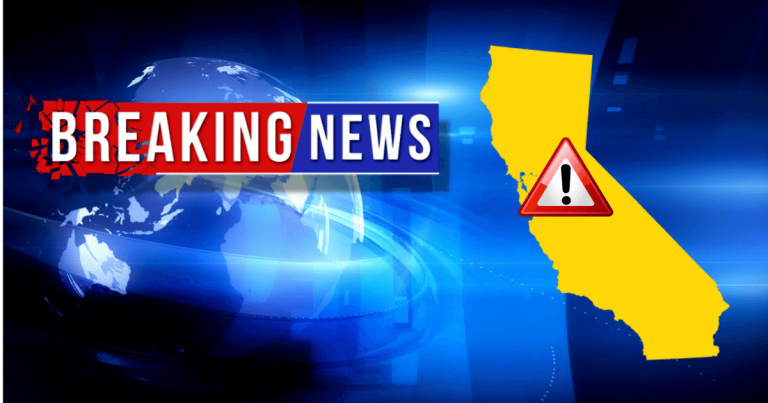 When radio host and author Larry Elder announced he would run for California Governor, he never expected to be blocked. The state argued that he wasn't an eligible candidate.
That's why he wasn't allowed on the recall election ballot, which is in place because current Governor Gavin Newsom is on the hot seat.
But Elder just earned a big court ruling — and it might change his life.
Elder, who often stands for Republican and Conservative values, should be a strong competitor in the recall election. But it seems state Democrats discovered a way to keep him down.
Even though Elder swore he complied with the law every step of the way, he was stopped in his tracks.
Interestingly, the situation is related to former President Donald Trump: Elder says that the law in question was passed by a "supermajority Democrat legislature" to get at Trump's tax returns.
The California Supreme Court struck it down unanimously for presidential purposes, "but let it stand for gubernatorial elections."
However, another judge has decided this is wrong, and Elder can't be stopped. Via The Daily Wire:
A Judge in California has ordered the state to include radio host and author Larry Elder on the ballot in the upcoming California recall election.

Elder 'has won his lawsuit against California Secretary of State Shirley N. Weber.

The Superior Court of California held this afternoon that Secretary Weber will list Elder as a candidate for governor in the special California recall election scheduled for September 14, 2021,' his campaign website announced in a press release.
This ruling reverses the California secretary of state's decision to remove Elder as a potential candidate for Governor.
The popular radio host supplied the state with his income tax returns, which definitely helps. The judge also said the "Trump tax rule" does apply to primary elections, but not recall elections.
It's ironic that another Republican candidate had to face what Trump faced, but it's still a victory.
Said Elder in a statement on his website:
I want to express my deepest gratitude to the Superior Court of California, our friends, volunteers, supporters, and the people of California.

We fought the shenanigans of Sacramento's politicians and we won. If elected governor, I will fight every single day for this state. This is just the beginning.
When he was initially rejected from the ballot, Elder quickly slammed the "first time ever" decision, and called out the "Trump tax return" law.
He added that nobody had ever before been disqualified from a ballot in California "for a reason like that."
Elder then promised he'd see them all in court — and so he did. That all being said, it's important to note that the law in question does remain in place for primary elections in the state of California.
It just doesn't apply to recall elections, and Elder voluntarily submitting his tax returns puts him in the clear.
Now we'll have to wait and see what happens with Gov. Newsom, and whether or not the residents of California believe it's time for a big change.
Key Takeaways:
Radio host and author Larry Elder won his court case, and he'll be allowed on the California recall ballot.
He was originally rejected due to the "Trump tax law." But a judge ruled that this does not apply to recall elections.
Elder submitted his income tax returns, and met all the necessary requirements.
Source: The Daily Wire