California Purges Top Democrat Candidate's Record – She Should Be Sweating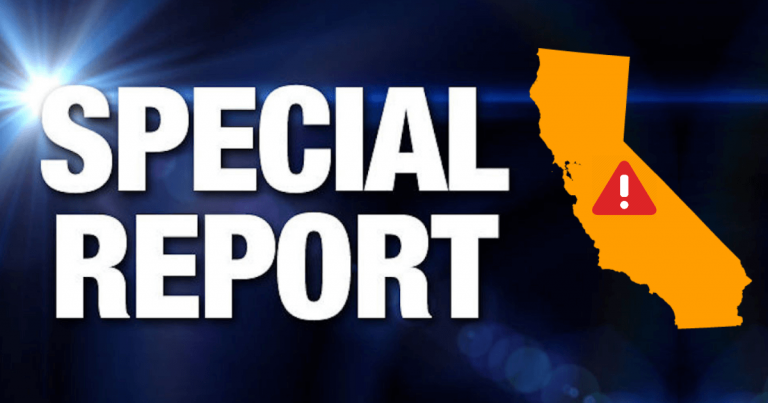 She's in deep trouble now – and California's trying to cover it up!
Let me check… yep, none of the left's 20+ candidates are doing well. After four nights of debates, they seem as directionless and clueless as ever.
But one of their "top" contenders had a really bad night at the most recent debates. Apparently, she needs some cover. She has a long record, one that bleeding-heart liberals don't like too much.
So, her buddies back in California have altered a website to hide her record from the public.
This is pretty low, even for Democrats.
From The Free Beacon:
A redesign of the California Department of Corrections and Rehabilitation website will make it harder for voters to inspect Sen. Kamala Harris's controversial record as the state's top cop…

The data have been used in other Free Beacon reporting on Harris, specifically the finding that more than 120,000 black and Latino Californians were sent to prison while she was in the State A.G.'s office.
Wow. The one thing that could have made Harris look good in the eyes of conservatives, and they're trying to hide it!
When she was the attorney general of California, Harris was "tough on crime." In fact, she helped send away over 120,000 people prison.
While conservatives applaud a tough on crime leader, liberals don't. It's no secret many Democrats hate cops and law enforcement.
Their policies often put law-breakers ahead of victims. So, the fact that Harris was hard on them—many of them minorities—won't help her win over a party of hippies.
Keep in mind, Harris is in the top five of Democratic candidates for president. Tulsi Gabbard hammered Kamala on her record during the debates—exposing her history of sending minorities to prison.
That gave Biden and Warren a nice, comfortable lead. But between all these clowns, Democrats are sweating bullets!
If Kamala's out and all they have left are people who can't win against Trump, what are they to do?
Some liberals, like Michael Moore, are crying out for Michelle Obama to run. Wow, they really are desperate, huh?
Maybe Oprah's not too busy, eh guys?
The scrubbing of the California website is a desperate attempt to save Harris' race. And it is a shot in the face of our First Amendment rights.
Americans have a right to know the record of a woman running for president. Those records are supposed to be freely available to the public. To make it hard to find them is almost censorship.
California should be ashamed. But, hey, when are they ever?
SHARE if you think Trump will beat ALL of these Democrats!
Source: The Free Beacon