After California Restaurant Disobeys Lockdown Order – Just Days After Opening The Owner Hits Maximum Capacity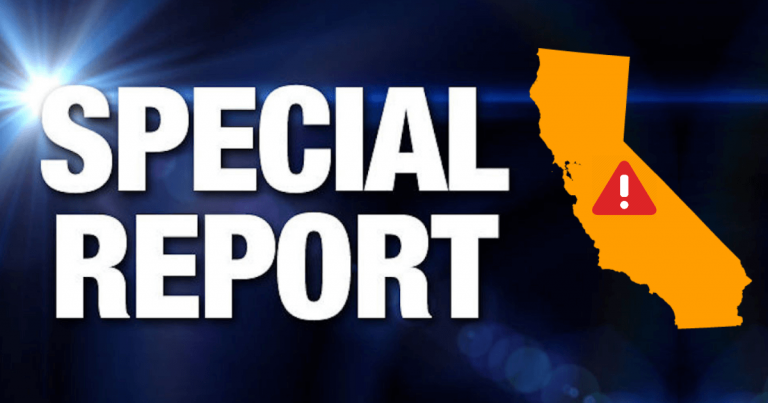 Many states are moving forward with plans to reopen their economies. But some blue states like California and Michigan are pushing strict stay-at-home orders. But the people are getting fed up.
In some areas, people are just going ahead with it, defying their governors. In fact, one California restaurant owner decided to open his doors.
The consequence? He was hit hard… with customers:
From Daily Wire:
In the face of California Democrat Governor Gavin Newsom's stay-at-home order, some business owners in South Orange County have decided to reopen their doors anyway, and one restaurant on Sunday was full to capacity soon after it opened, two days after opening for business.
Would you look at that? Owner of Nomads Canteen, Jeff Gourey, decided to reopen his San Clemente restaurant, despite the governor's extended lockdown.
After only two days, he was at full capacity.
The owner said he consulted local officials and "no one" dissuaded him from doing so. Which suggests more and more local leaders might be joining the movement to reopen the country.
Gourey expressed concerned for his 25 employees, who have been suffering during this shutdown. He emphasized how they had waited six weeks. But after all that time, he believed it was safe to reopen.
He said he set up everything for social distancing but he was not "going to move people." Some Americans have expressed worries that reopening would make things worse.
Some have said they wouldn't go back to normal anytime soon. I guess nobody in San Clemente got the memo!
What's interesting to note is that cases in San Clemente "had plateaued."
It appears Gourey, like many others, believes the stay-at-home measures did their thing and it was time to move on. That could have been his motivation for opening back up.
Hey, after six weeks, we should be surprised he was even able to reopen. How many businesses can thrive for six weeks with little to no sales?
The question is, what will Gov. Newsom do about it? Do you think he'll try to single out this restaurant?
What about others? Will more restaurants follow his lead and reopen to save their businesses? I guess we'll have to wait and see.
SHARE if you think it's time to safely reopen America.
Source: Daily Wire