After California Gives Trump The Green Light – Donald Drops His Swift Border Hammer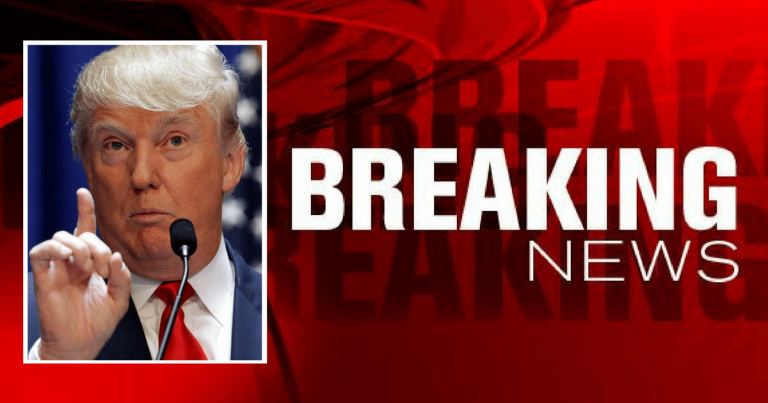 California let Democrats down – and here comes Trump!
The media hasn't been reporting everything going on down South – so you may have missed this great news on the border.
With the border crisis getting even more intense, thousands of migrants are demanding asylum.
But if you haven't heard, Trump has won a major border victory in the fight to secure the country.
The 9th Circuit Court is allowing Trump to move asylum seekers back to Mexico. And now, he's taking action.
From the Daily Caller:
The Trump administration is reportedly preparing to return asylum seekers to Mexico while they await immigration hearings following a temporary lift on an injunction barring the administration from action.
Go Trump! I'm so glad he's finally sending them back.
Most of the people who jump the border try to seek asylum. It's a backdoor into the U.S.—a way to avoid our strict immigration laws.
Because of our broken system, many are released into the U.S. and never appear for their court dates.
"Catch-and-release" lets border jumpers slip the cracks. Ladies and gentlemen, there's your border crisis! (orchestrated by Obama himself?)
Trump had this policy—for asylum seekers to wait in Mexico—but a radical leftist judge from San Francisco tried to block him.
I mean, do they even care about America's welfare? Thousands of border jumpers represent a threat to our economy and prosperity.
Democrats seem to be putting migrants ahead of American citizens.
The policy to move asylum seekers back to Mexico is only fair, don't you think? The courts have to decide if their claims to enter the U.S. are valid. If not, why should they be allowed to stay here?
This is one win, but we have a long way to go. Until the bad laws are fixed and the wall is built, we will continue to face this growing crisis.
That's why Donald needs your continued support – and why he needs to win in 2020.
SHARE if you want President Trump to send them all back!
Source: Daily Caller