Californians Turn Against 'Queen Nancy' – They Just Blamed Her For 'Pelosi Villages'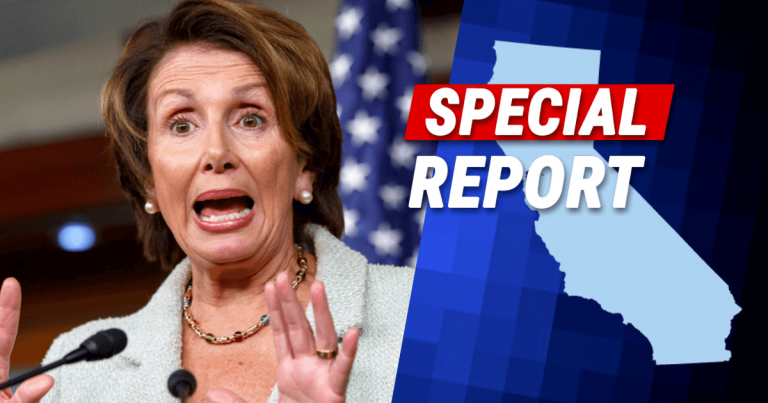 Nancy thought she was safe in her home state – not anymore…
We don't have to tell you California is a mess. And they are blaming one person for it: Nancy Pelosi.
After all, when Pelosi forced a government shutdown, the "Golden State" suffered most of all. And the president called her out on it.
From Twitter: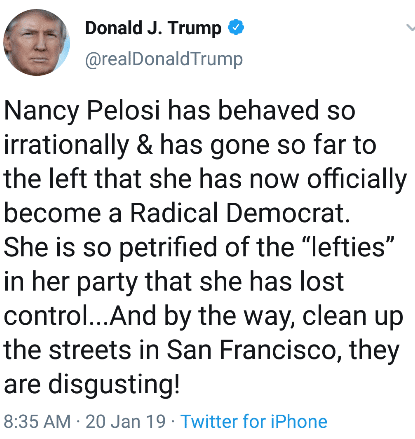 "Nancy Pelosi has behaved so irrationally & has gone so far to the left that she has now officially become a Radical Democrat. She is so petrified of the "lefties" in her party that she has lost control… And by the way, clean up the streets in San Francisco, they are disgusting!
Ouch. Trump trashed Pelosi and her state. He called her a radical Democrat and put the problems of San Francisco right at her feet.
After all, she represents that district. You're telling me she can't muster support to clean up her city?
She says it's not her fault, but now her own people are sticking it to her!
From Reddit: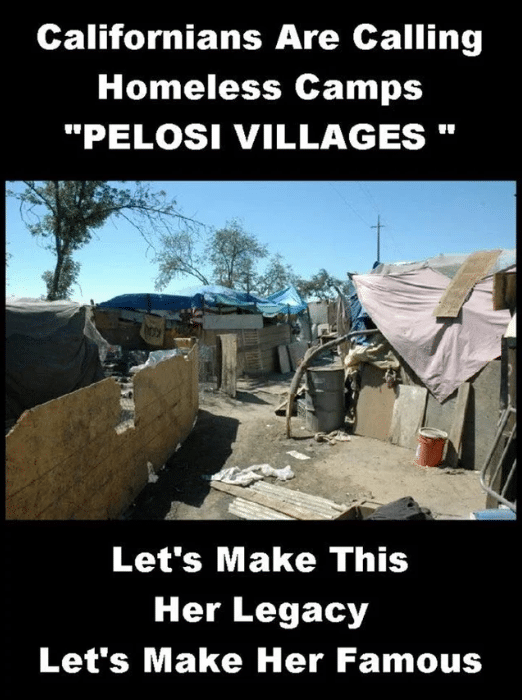 "Californians Are Calling Homeless Camps "PELOSI VILLAGES" – Let's Make This Her Legacy – Let's Make Her Famous"
This. Is. PERFECT.
It's no secret California is overrun with homeless shanty towns. California residents are calling these camps "Pelosi Villages," in honor of their representative.
While Pelosi and the rest of the left are going after Trump, they are neglecting their own states.
And the liberal policies of California Democrats have turned the once beautiful state—the envy of the world—into a trash heap.
Why aren't California Congressmen and women like Maxine Waters, Adam Schiff, Eric Swalwell, or Ted Lieu doing anything to improve California?
Of course, you won't hear about this in the media – we have to get out the word if we want to stick it to Pelosi.
SHARE if you want Nancy to be known for her "Pelosi Villages."