After New Caravan Crosses Border, Mexican Military Drops Hammer Of Justice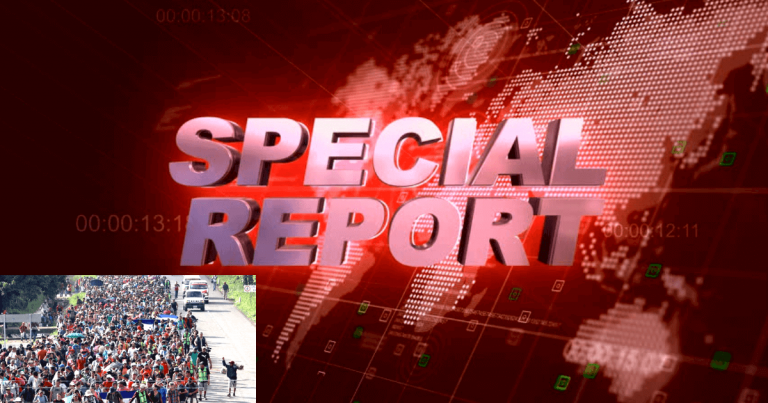 They thought they were safe – not after President Trump's new deal…
President Trump's threat of tariffs on Mexico goods is finally getting them to act.
Democrats can't be happy that Trump's moves are so effective. But they just have to sit and watch as progress is made.
But how do we know that Mexico is actually pitching in to end the crisis?
Well, there was a big caravan on its way to our border.
Not anymore. And we didn't have to do anything about it.
From Daily Caller:
Nearly 1,000 Central American migrants on their way to the United States were blocked or detained by Mexican military police Wednesday along a highway in southern Mexico.
Wow. Nearly 1,000 people were herding their way to our country. But when they reached Mexico, their military actually stopped them.
These people were actually apprehended by Mexican authorities and prevented from passing through to our country.
For months we've been outraged as Mexico did nothing, as hundreds of thousands marched through their country.
They sat back and let them hit our border, overwhelming our Border Patrol and Customs.
Many have been able to sneak over our border, getting caught and released into our country.
Trump had to use a heavy stick to get Mexico to come in line. Those tariffs would have crippled their country, causing many to lose work.
All they had to do was protect their border, making sure that caravans couldn't get to us.
Looks like they are making good on that, at least with this caravan.
SHARE if you think people need to know Trump is stopping the caravans!
Source: Daily Caller