Ben Carson Drops A Pile Of Bricks On Sanctuary City – Gives Trump $2B Victory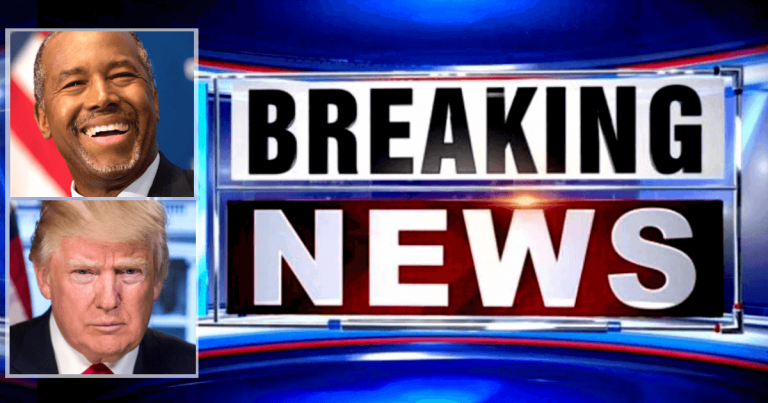 Democrats never saw Carson coming – and it's going to cost them.
Ben Carson is winning big for President Trump—but don't ever expect to hear that in the media.
As a true rags-to-riches story, Ben has just the right background to help Americans hurt by socialist Democrat programs.
And he just scored an impressive deal to help Americans—but it's a big embarrassment to America's largest sanctuary city. From Fox News:
Trump administration housing officials and New York City announced a deal Thursday in which the federal government will take greater control of the city's embattled Housing Authority amid complaints that tenants live amid deplorable conditions…

…and for the city to pony up $2.2 billion over the next few years to address the problems and resolve a lawsuit filed by federal authorities on behalf of 400,000 tenants.
Ouch! Carson is going to cost New York City BILLIONS to fix their liberal problems.
And this must be a sweet victory for Carson. Why?
Because Ben knows just how bad government housing is. As a child, he grew up poor. In spite of his circumstances, he worked hard to become a successful surgeon. And now he's able to serve many Americans in his role at HUD.
He's a man of vision and integrity—something New York City is desperately lacking.
And he showed how much he can help with his own deal-making:
Carson traveled to New York City on Thursday to finalize the agreement with New York City's Democratic mayor, Bill de Blasio. Carson called the agreement a "positive outcome" and said he and de Blasio "were able to put aside any political differences and think about, what would provide the right kind of environment for the people here?"
Plus, this deal with New York's liberal DeBlasio is a lesson to our divided Congress. That's right, you clowns, compromise and success is possible.
Many people thought New York's housing program was too far gone to fix. Carson is proving them otherwise.
Ben Carson needs a big THANK YOU for everything he's done for America, don't you think?
SHARE to thank Ben Carson for giving everyday Americans a hand up, not a handout!
Source: Fox News