Ben Carson Hands Trump $25B Surge – Executes Donald's 'Zone' Order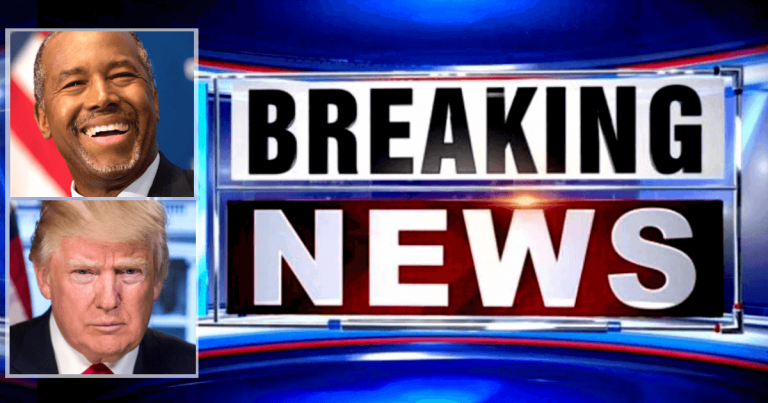 Carson just handed Trump a big win – but the media is silent.
Trump is already celebrated by Americans for rolling back massive regulations.
But there's one area where he's not done it. Relax, though, it's a good thing!
President Trump and his HUD administrator Ben Carson is instituting a new "regulation." It's one that will help people Democrats have long ago left behind.
Democrats have been running most of our big cities for decades. These are also the cities with the most crime, highest taxes, and largest amounts of poverty.
Coincidence? I think not!
It's up to Trump and Carson to come up with a new method for saving Americans stuck in the inner city.
And I think they've found the solution.
From Fox News:
Housing and Urban Development Secretary Ben Carson spoke… about proposed new regulations aimed at making it easier for investors to take advantage of tax breaks for investing in "Opportunity Zones" in low-income areas.

"Policies have been pretty much aimed at putting people into programs," Carson said, and now the Trump administration is trying to get poor Americans "out of the programs and self-sufficient."
Finally! An administration who actually cares about Inner City Americans—ALL Americans. And they are actually doing something to help them.
Ben Carson discussed HUD's new "Opportunity Zone" initiated. This program will turn low-income, inner-city areas into places of hope and opportunity.
This plan will get Americans off of government-funded handouts and become self-sufficient.
How? This new initiative is bringing companies back into the inner city. That means jobs, investments, and a new lease on life—for millions of Americans.
President Trump designated 8,700 neighborhoods across all 50 states that are now Opportunity Zones. They are eligible for federal tax incentives that will attract new businesses and jobs.
That includes the ENTIRE island of Puerto Rico, which was run into the ground by decades of liberal politicians.
That also includes rural areas that have been left behind by globalist Democrats.
The left has claimed to care about the poor for generations. Yet their policies leave them in the dust, with no education, jobs, or hope. All that many of these Americans can count on from Democrats are measly food stamps.
Yet the Left demands they vote for them every election. What's insanity?
Doing the same thing over and over—and expecting different results. But the insanity is coming to an end.
Under President Trump, Carson is bringing real change and opportunity to areas that desperately need it.
Already major companies are investing $25 billion into these zones, creating jobs and new opportunity. That's BILLION!
For once, this is a regulation that's not bad—it's harnessing the power of capitalism to make America great…
For everyone.
SHARE to thank Carson and Trump for helping ALL Americans!
Source: Fox News