Ben Carson Executes Trump 'Zone' Order – Hands Donald A $25B Surge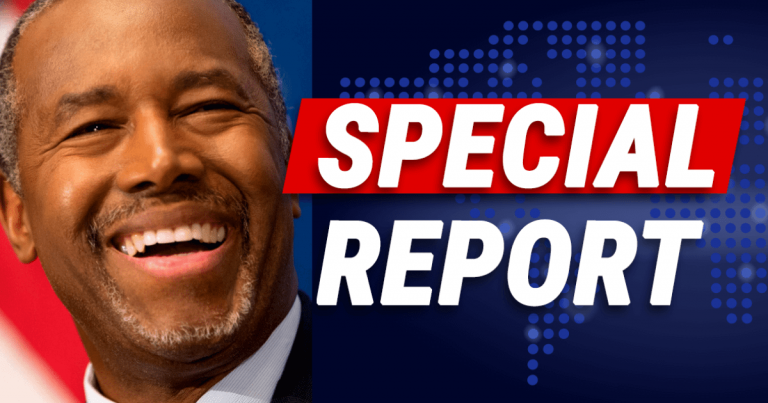 Democrats said it couldn't be done – and the media won't report how Carson pulled it off.
Ben Carson has been slammed by the liberal media for years, but that makes zero sense for two good reasons.
Carson came from humble beginnings and became a renowned neurosurgeon—I mean, the guy's smarter than almost anyone who criticizes him!
And today Ben is moving mountains in D.C. to destroy the swamp and help millions of Americans.
His biggest announcement yet proves what you can do when you believe in America. From IJR:
According to Carson, private businesses have committed to spending $25 billion in inner cities throughout the United States, pledging to build businesses in areas that have been abandoned economically.
WOW – this is fantastic news! And even more fantastic when you realize what Trump and Carson have pulled off.
Trump signed an executive order to create "opportunity zones" to make this private-public partnership possible after Democrat plans failed.
Then Ben Carson, as head of Housing and Urban Development, carried out the order and scored $25 billion from private businesses to restore inner cities across the country.
Past Democrat administrations wanted to "help" the poor by giving out food stamps and sub-par healthcare. And what did we get? A total mess.
Carson, under Trump's leadership, is cleaning up that mess with commonsense plans. He's signing up great companies to create jobs that can help turn around communities devastated by years of bad policies.
But this wasn't easy at all. Carson had to convince many businesses to take a big risk.
And he asked them to believe in the American people.
But you probably didn't hear about this huge story from the media. They want you to believe Trump and his administration don't care about  "all Americans."
So they're silent when Trump and Carson are the leaders who finally make real progress to transform the lives of millions of Americans in need.
But who will tell America what these great men have done? No one will—if you don't share it with them.
SHARE with everyone how Trump and Carson are keeping America GREAT!
Source: IJR