Jason Chaffetz Wrecks Democrat Impeachment Plan – They've Got Nothing After Trump Led With Transparency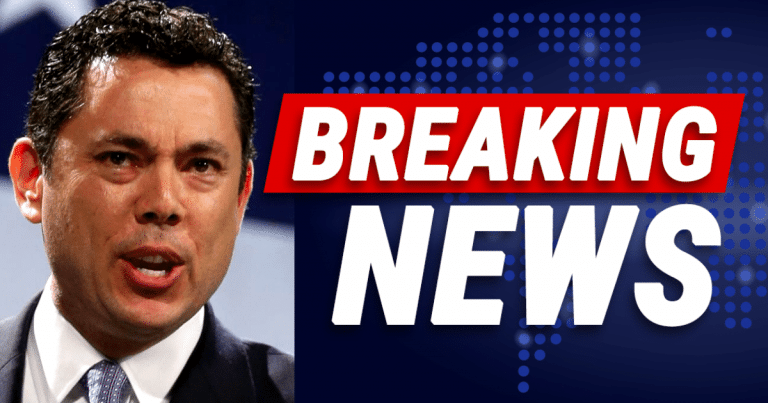 Chaffetz hits another homer – Democrat can only stop and stare!
Democrats were setting up an obvious paint-by-numbers impeachment—but Donald Trump tore their coloring pages to pieces.
We are learning quite a bit about the Left's plans since Pelosi announced her support for impeachment.
They made it look like the whistleblower complaint was suddenly revealed to them—but evidence now suggests Nancy and her House Democrats were crafting this scheme for a long time.
It's possible this "whistleblower" worked with Democrats to create a bogus complaint. Giving them an excuse to impeach Trump.
But they didn't count on one thing Trump would do. And Jason Chaffetz reveals all.
From Fox News:
As House Democrats rolled out their latest meticulously choreographed, perfectly timed, and broadly coordinated attack on President Trump, they weren't counting on the president's unprecedented transparency. Nobody releases a transcript of calls between heads of state.  But Donald Trump did.

In the process, he screwed up the narrative.  Again.
Chaffetz exposes the Lfeft's meticulously planned scheme to impeach Donald Trump. They tried to push forward the narrative that Trump sought Ukraine's help to hurt his future 2020 rival.
It matched their lie about Russia, that Trump used their help to hurt Hillary in 2016.
Just as with the Russian hunt, it looks like there's no impeachable evidence here. This time, though, their scheme all hinged on a phone call between Trump and Ukraine.
They were counting on that phone never seeing the light of day. The only "evidence" they wanted circulating the press was their concocted "whistleblower complaint."
But they were completely blindsided when Trump released the transcript of the call right before Pelosi's announcement.
Democrats aren't sure what to do now. They needed the complaint to be the only thing people looked at, with no way for Trump to defend himself.
Their entire scheme was built on a lie, easily toppled by the truth.
That is why they are "moving the goalposts," claiming intent where there was none.
You can't keep saying Trump pressured Ukraine when the transcript shows he didn't. And you can't impeach a president over a simple phone call with another country.
Everyone in America can read the transcript and see nothing bad was done.
Democrats are being humiliated by Trump in real-time. Isn't it wonderful? And all this could amount to a landslide win for Trump and the GOP in 2020.
SHARE if you support your President, not impeachment Democrats!
Source: Fox News