Charlamagne tha God Turns On Biden – Lays Out Joe's Troubling History In The Senate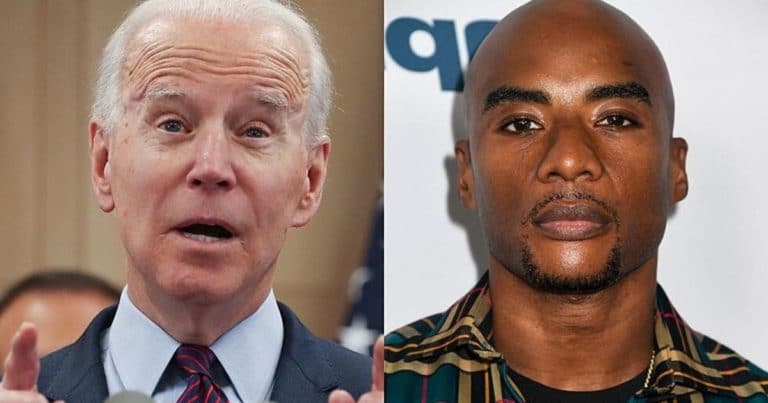 We all know what Joe Biden said on Charlamagne tha God's podcast. He insulted black Americans, saying they "ain't black" if they don't support him.
Biden and his people think they've papered over the scandal. But it appears Charlamagne isn't ready to embrace him.
He likes what Biden is saying, but brought up some inconvenient facts about the man's voting record.
From NY Post:
The African American influencer, who boasts over 2.1 million Twitter followers and has interviewed almost every major presidential candidate this election cycle, went on to say that Biden had a "racist" legislative history in the Senate.
Charlamagne called out Joe Biden's "racist" voting history during his time in the Senate.
But he still hopes Biden would "correct that by doing right" by black Americans.
Our Take:
Isn't it odd that this black radio host is willing to call Joe Biden's work in the Senate like that, but still won't totally condemn him?
Democrats continue to call Trump racist—but are unable to point to a single law or order in Trump's past that proves it.
In fact, Trump has worked to bring jobs and investments to black communities, through Opportunity Zones. Not to mention his major prison reform.
Charlamagne, who fancies himself "tha God" appears willing to forgive Joe Biden for his support of the 90s Crime Bill, which put millions of black men in prison. Not to mention the many times Biden revealed his backwards views on race (and gender).
But Charlamagne can't thank Trump for what he's done for black Americans? Talk about a chronic case of doublethink.
Charlamagne at least admits Joe Biden has a very tainted history towards black Americans. That should be enough for any black voter to dismiss him.
Do you think he'll suddenly change his ways, now that he's older and losing his mind?
Perhaps Charlamagne thinks he'll pick a black running mate—who will take over when Joe is unable to stay in office.
Would the radio host ignore a long history of hate and discrimination, just to see another black person in the White House?
We can't say for sure, but that would be pretty ugly, to say the least.
SHARE if you think Biden is unfit to be President.
Source: NY Post