Democrats Get Slam-Dunked By Charles Barkley – Then He Takes CNN Downtown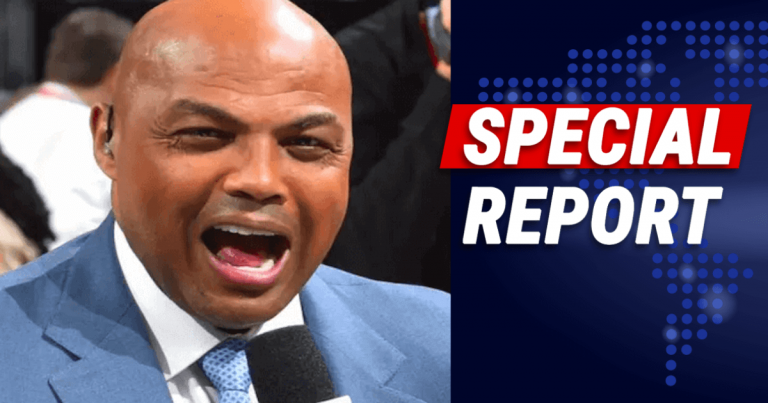 Barkley always speaks his mind – and Democrats aren't going to like it!
Another round of Democrat primary debates are over, and the party is in deep trouble.
After unrealistic proposals for socialism, Medicare for all and open borders, many Americans were underwhelmed.
And some, like broadcaster and NBA legend Charles Barkley, were pretty annoyed.
Barkley, who never minces words, first slammed Democrats for ignoring minorities, then took aim at CNN.
The former NBA star attended the debates and told reporters he was far from impressed.
He said that just about every black person he knows votes Democratic and yet, most are "still poor." Ouch!
Then, from Yahoo News, he said that politicians simply:
…talk to black folks every four years, and that's about it and then do nothing about it.
In other words, he's saying elected officials, especially on the Democrat side, are simply using minorities like pawns in a chess game for power.
But the TNT commentator wasn't done.
Barkley added that CNN's producing of the debates was just plain mediocre, and that his own network could do a better job:
"We can do a much better job [of the debates], especially CNN.

We could do a much better job of doing like an individual night where we have plenty of time."
That's got to hurt! He said CNN, a strongly left-leaning channel, made a mess of the debates—and his sports network could have done it better!
This really isn't what liberals want to hear from an African-American, especially a high-profile celebrity like Barkley.
They want guys like him to toe the liberal line, to buy into everything the Democrat party is selling, and trash the President.
But Charles Barkley is bravely telling America what he thinks is true!
And what he's saying makes a lot of sense … don't you agree?
SHARE if you agree with Barkley's comments on Democrats and CNN!
Source: Breitbart