American Report On China Leaks Out – Claims China May Have Concealed Outbreak To Hoard Medical Provisions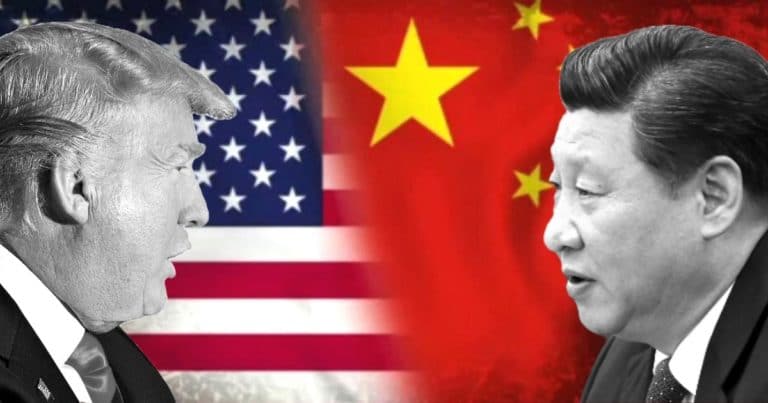 The more we find out what China may have done, the more we're disturbed. And it's not sitting well with many Americans.
Most intelligence officials are saying China concealed the extent of the outbreak for months. Various stories have revealed that China epically dropped the ball on this one.
But a new story suggests they did more than just "screw up." The DHS is now saying that China might have covered this thing up for a particular purpose.
From Daily Wire:
A new Department of Homeland Security (DHS) report from this month states that the Chinese Communist Party (CCP) "intentionally concealed the severity" of the coronavirus outbreak that originated in Wuhan because they wanted to hoard the medical supplies that they needed to respond to the pandemic.
This ain't good, my friends. According to a new report, our DHS is saying China "intentionally concealed the severity" of the virus. All because they wanted to hoard medical supplies.
Wow. This suggests they knew how bad this virus might become. But they didn't warn the rest of the world, so their own supply of medical equipment wouldn't get bought out.
It's no secret that China produces much of the world's goods. That includes medical supplies like PPE, drugs, and equipment.
This government seems to claim that, in order to prevent losing some of those medical supplies for their own people, they didn't tell anyone else about the virus.
You saw what happened at your local grocery store. When panic spread about the virus, people wiped out the shelves.
Was China expecting that on a much larger level, as people and countries rushed to buy life-saving supplies?
This begs the question: couldn't there have been a better way? As the virus hit America, many businesses stepped up to provide in areas that were lacking.
How many clothing companies produced masks? How many local breweries switched to making sanitizer? Heck, even car companies started churning out ventilators.
Yet China, the manufacturing capital of the world, wanted to hoard supplies? Am I taking crazy pills?
This must be how communists think during times of crisis. They grab onto whatever they can. Did it never occur to them that they could have produced more goods—while profiting in the process?
If this report is true, it only adds fuel to many Americans' suspicions. Perhaps we'll only get answers when our government confronts China head-on.
SHARE to demand a full investigation into China.
Source: Daily Wire