Chuck Schumer Is in Serious Senate Trouble – He's About To Watch GOP Stop Biden's Infrastructure Plan In Its Tracks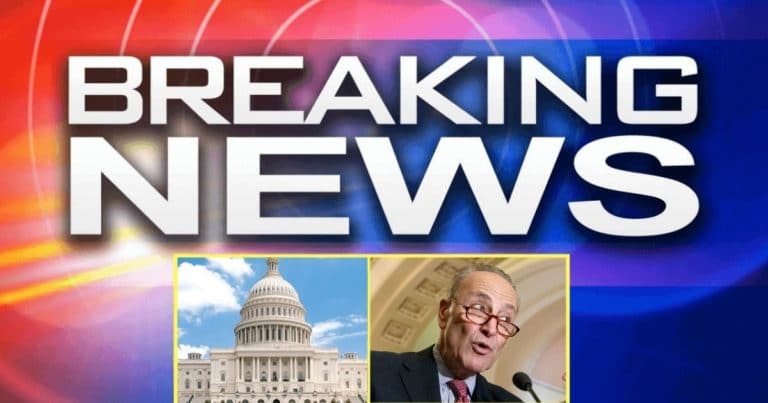 What's Happening:
When Democrats gained a "majority" in the Senate, Chuck Schumer thought his ship was coming in.
But he's about to get a rude awakening.
With the Senate at a 50-50 split, Schumer doesn't really have the power he hopes for. Yet he talks a big talk as if Democrats can just steamroll Republicans.
A bipartisan infrastructure bill is set to be debated in the coming week. Republicans have asked Schumer to delay voting to open debate until they can get more support.
Schumer said, no way. So, Republicans are striking back.
From The Hill:
Republicans on Wednesday are expected to defeat a motion filed by Senate Majority Leader Charles Schumer (D-N.Y.) to begin debate on a bipartisan infrastructure bill…

A group of centrist Republicans in the bipartisan negotiating group called on Schumer Tuesday to postpone the vote…

Schumer is showing no signs of backing off, setting up a showdown on the Senate floor.
Wow, Schumer must be pretty incompetent.
He is so close to scoring a bipartisan win for Joe Biden. All he needs to do is wait a few days before holding a vote.
But because he is a partisan bully, he will force the vote this week—ensuring he can't get the 60 votes he needs.
For years, we've seen this pattern repeated. Republicans reach out again and again to Democrats, hoping to negotiate.
Yet time and again, Democrats show they are incapable of compromise and cooperation.
They did it the entire time Trump was in office. He would often invite them to the negotiating table, only for Schumer and company to storm out like babies.
Today, Schumer has a chance to win over Republican support, for a bill to rebuild the country.
But it seems like he will continue to stubbornly refuse to cooperate.
Meaning, Republicans will be forced to put him in his place.
Are you glad Republicans can put a stop to this?
Key Takeaways:
Republicans are set to vote down a motion to begin debate on the infrastructure bill.
Some asked Chuck Schumer to delay the vote until they had enough support.
Schumer is likely to refuse, prompting Republicans to strike back.
Source: The Hill