Bill Clinton Hit With Fresh Accusation – Netflix Doc Drops Another Epstein Claim On Him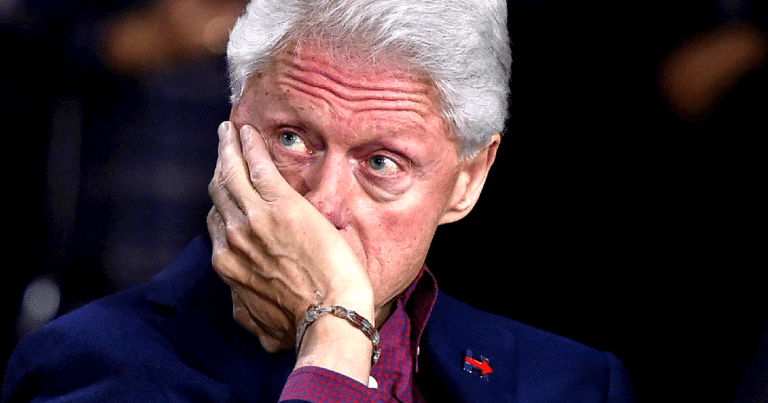 Why Bill and Hillary Clinton aren't in orange jumpsuits, we'll never know. For years we've heard about accusations connected to these two Democrats.
Yet, they've never faced serious consequences or investigations.
But a new accusation has just cropped up. Bill is denying it, but someone is saying he went to a very awful place. And it will be featured in a new Netflix doc.
From Fox News:
A longtime tech worker on the Caribbean island claims he once saw Clinton with Epstein in the porch area of Epstein's villa home – though no one else was with them, according to "Jeffrey Epstein: Filthy Rich," a new documentary series that begins streaming on Netflix on Wednesday.
A tech worker claims he saw Bill Clinton with Jeffrey Epstein on his infamous island. The story will be shown on a new documentary coming to Netflix.
Bill Clinton is firmly denying he ever traveled to Epstein's island, a place at the center of many controversies and stories.
The Clintons have long claimed they knew little about Epstein and his sordid business. But there is evidence that suggests he visited them at the White House.
And then there's the fact Bill flew on his plane many times.
Our Take:
We may never truly know everything that Bill Clinton was up to, in and outside of the White House.
Sure, rumors always swirl, but it seems Bill and his wife are slipperier than fish.
Plenty of people have speculated what Bill was doing all those years on Epstein's plane. Many wondered if he did, in fact, visit his island.
When Epstein was arrested, many hoped that the truth about the Clintons would come out. Sadly, that all went away when Epstein died in jail.
Perhaps we'll get a glimpse of what really went on, from this Netflix doc? Would a tech worker make up seeing Clinton on that island?
Would he just say it, to appear in a movie? Or is he just misremembering?
Or maybe, just maybe, he's telling the truth?
This only brings back demands to know the truth about the Clinton-Epstein connection. We know we won't get the full story from the Clintons themselves.
But maybe someone else will get to the bottom of it? Like the DOJ.
SHARE if you want Bill Clinton investigated.
Source: Fox News