CNN Accused Of Rigging Democrat Debate – They Claim Moderators Were Trying To Bury Bernie Sanders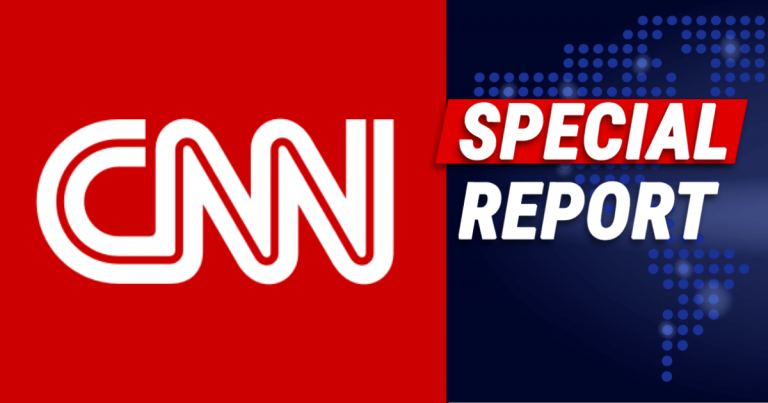 The last Democratic debate before the February primaries just happened. Did you catch it? Of course not.
Even liberal pundits called it a "dull night of the living dead." Ouch! Talk about harsh. (I would have said worse.)
The Democratic "frontrunners" repeated their same, tired, terrible plans for Americans. They want to burden us with endless welfare programs (costing trillions) without a single believable plan for how they'll pay for it.
What's interesting is that, during this debate, something else was clearly going on.
To the shock of many (liberals), it seemed that CNN was out to bury one of the left's most-notable candidates.
From Breitbart:
Supporters of Sen. Bernie Sanders (I-VT) are infuriated by the results of the seventh Democrat presidential debate in Iowa because it appears that moderators favored Sen. Elizabeth Warren in the debate hosted by CNN on Tuesday…

Supporters also claim that CNN moderators focused more attention on demanding that Sen. Bernie Sanders explain how he plans to pay for his socialist programs, ignoring Warren's proposals for similar programs.
What!?? Are you telling me that cable news outlet, CNN, was showing bias? I don't believe it!
It's really quite rich. Bernie Sanders supporters are outraged that the cable network was apparently trying to throw him under the bus the entire night.
It started with the moderators' attempts to put the heat on Bernie over his social programs. Namely, how was he going to pay for Medicare-for-All (and free college, etc.)?
But, even though Elizabeth Warren is promising much the same thing, they didn't go as hard after her.
It all came to a head when CNN brought up an alleged conversation between Warren and Sanders. They accused Sanders of telling Warren that a "woman can't be elected president."
Sanders, of course, denied this ever happened. But it seems CNN took Warren's side, who was all too happy to enjoy the special treatment.
Even after the event, Warren refused to shake Sanders' hand.
Now listen, we're not fans of Bernie's plans for America. They're terrible and would send the economy back to the Dark Ages.
But CNN totally railroaded him. And they gave a pass to a woman who has lied about herself again and again.
It seems like the establishment Democrats refuse to give Bernie a chance. They trashed him when he ran against Hillary Clinton. And they're trashing him again.
The only silver lining in this is that some liberals are finally admitting CNN is fake news. How delicious.
SHARE if you think the Democrat process is rigged, just like it was in 2016.
Source: Breitbart