After Don Lemon Tries to Make Hurricane Political – On Live TV the Hurricane Director Freezes Him Cold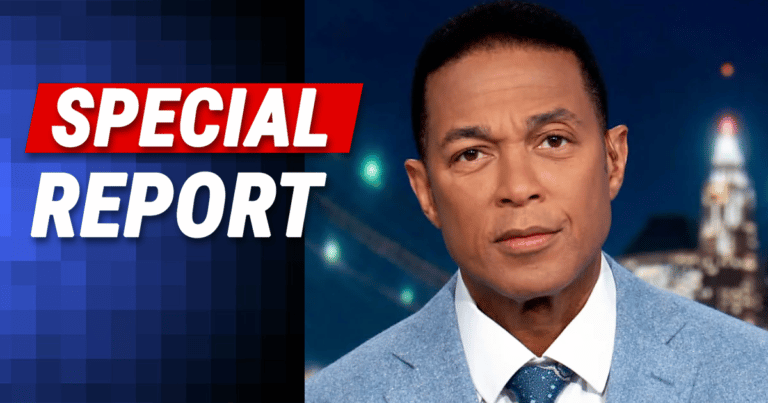 What's Happening:
Millions of Americans are watching as a major hurricane hit the Florida coast. News networks have been reporting on the situation around the clock–as lives could be at stake.
But one CNN anchor, who is soon to lose his show, tried to make the storm political. He even tried to get the National Hurricane Center's acting director to join in.
But he shut him down cold.
From Daily Wire:
"Can you tell us what this is and what effect the climate change has on this phenomenon?" Lemon asked.

"Well, we can come back and talk about climate change at a later time," Rohme said…

Lemon refused to give up on the issue and claimed that Rohme wanted to talk about climate change, even though that's not what Rohme said.

"I don't think you can link climate change to any one event," Rohme responded. "On the whole, on the cumulative, climate change may be making storms worse, but to link it to any one event, I would caution against that."
Geez, talk about a dog with a bone. Lemon was shut down by Jamie Rohme–you know, the expert on the issue.
Yet that didn't stop this politicizing news host to force the issue. Even when Rohme shut him down twice, Lemon kept pushing it.
He claimed that because he "grew up there" he knows that the storms are "intensifying." And, because of his claims, this means "something" is causing them to intensify.
I guess Lemon needs a lesson in history. Florida has long been hit by powerful storms, some stronger than the current one.
While some can try to argue that climate change might make them more intense, you can't link this political issue with what we've seen for decades.
Not even Rohme is willing to take Lemon's pathetic bait.
Imagine the arrogance of this CNN host. An actual expert is explaining the science to him–yet he still tries to force the issue.
Lives are at stake. Viewers need to know the facts about this storm. Yet Lemon wants to blather on about climate change.
And, once again, we are not surprised CNN is losing viewers.
Key Takeaways:
Don Lemon pushed climate change while discussing Hurricane Ian.
National Hurricane Center Director Jamie Rohme shut him down.
The CNN host continued to force the issue, despite a lack of evidence.
Source: Daily Wire