Hours After CNN Leader Announces His 'Retirement' – President Trump Says His Departure Is 'Great News!'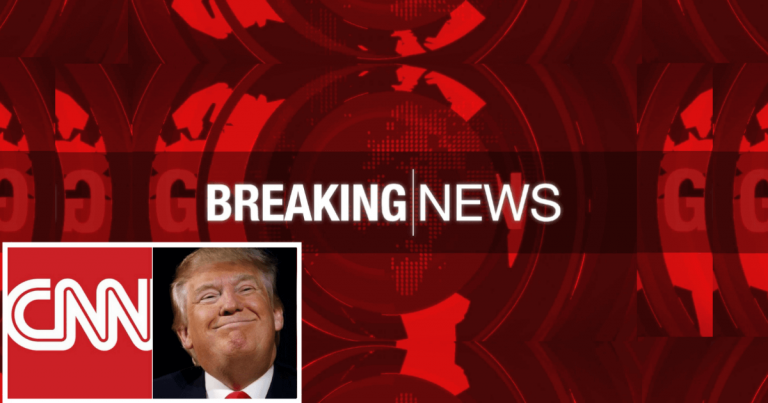 It's no secret that CNN has been one of Trump's biggest adversaries. Since before he was president, their top reporters and pundits have produced negative coverage of him.
Some might say it's been overwhelmingly negative. Many others might say it has been far from accurate.
Now, one of the corporation's top heads is leaving. President Trump took to Twitter to comment about the departure.
From Twitter:
Great News! Randall Stephenson, the CEO of heavily indebted AT&T, which owns and presides over Fake News @CNN, is leaving, or was forced out. Anyone who lets a garbage "network" do and say the things that CNN does, should leave ASAP. Hopefully replacement will be much better!
President Trump announced the leaving of AT&T's CEO. AT&T is the parent company of CNN and has often gotten heat for how they manage the network.
Trump commented on Stephenson's time as leader of this massive company. He criticized the former CEO, saying anyone who lets CNN "do and say the things" they do should leave.
The president is calling out CNN's long history of questionable reporting. Many of their hosts and reporters seem to give their opinions, rather than report the news.
Their reputation hasn't been sterling in recent years, considering their decline in ratings.
Trump ends on a hopeful note, saying that his replacement might be "much better."
I can't say I'm much of a fan of CNN. But for those Americans that still watch the network, they certainly deserve a higher caliber of news.
Trump seems to believe it was Stephenson who let the quality of the network slip. As CEO of the parent company, he certainly was responsible for how the entire corporation functioned.
His leaving might be an admission that he just didn't do a good job. Who knows?
But it's good enough of a reason for Trump to take a victory lap.
SHARE if you hope CNN gets some better leadership.
Source: Twitter