CNN President Slips Up In Mueller Interview – Network Comes Crashing Down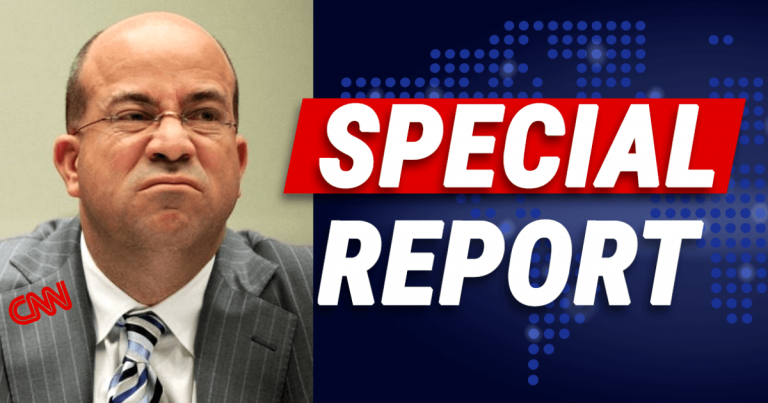 He opened up CNN's closet of skeletons—and it could be the end for them.
The Mueller report—which proved Donald Trump did not collude with Russia—is having a huge fallout.
Mainstream news outlets, like CNN and MSNBC, spent almost three years slandering the president. They even called him a Russian spy.
Now they're in the dog house, BIG TIME.
Rachel Maddow's ratings are in the toilet.
And CNN's president, to cover the network's butt, made a wild claim. You won't believe this, folks. From Breitbart:
In an interview with the New York Times, Zucker said he was "entirely comfortable" with CNN's Trump-Russia coverage… "We are not investigators. We are journalists, and our role is to report the facts as we know them, which is exactly what we did," the CNN chief wrote in an email.
Jeff Zucker tried to brush off the fact that his network blasted Trump 24/7 by saying they aren't "investigators." That it wasn't their job to find the truth, just to report on "the facts."
Um, what?
Sorry Jeff, but your people are absolutely investigators. It's YOUR JOB to find out the real facts and report them to the world.
There were zero facts to back the wild claims that Trump worked with Russia to steal the election.
Just look back at any of CNN's coverage from the last three years.
Their reporters all but condemned Trump and his administration. They had people on air calling him a puppet for Putin.
It's not your job to spread propaganda to help the Democrats.
Clearly, the "free press" doesn't even know what its job is anymore.
But we know our job.
GOP Daily Brief, along with many other pages, provides solid conservative commentary on your daily news. We don't make up stories, nor do we throw around rumors and wild speculation.
We research our sources and deliver factual, reliable news.
But apparently, CNN hasn't been in that business in a loooooong time.
Instead, ol' Zucker seems to be admitting they're just pushing a political agenda—or their blatant opinions.
Does that sound like news to you? Don't think so.
SHARE if you agree no one should ever watch CNN again!
Source: Breitbart