After CNN Claims Trump Is 14 Points Behind Biden – Donald Orders CNN To Take It Back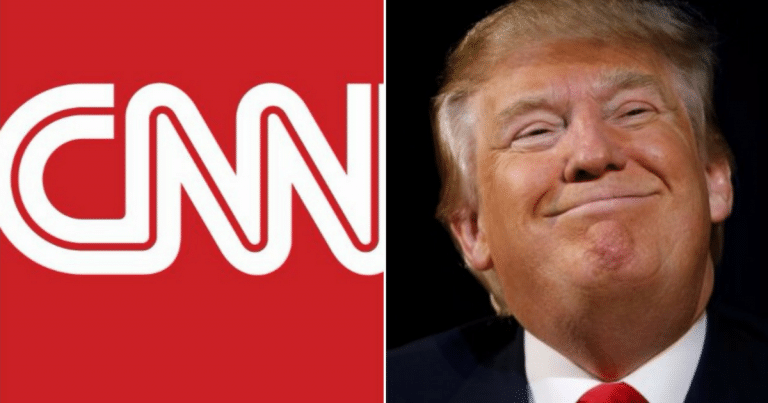 Would you ever trust a poll from CNN? We wouldn't either. But apparently major outlets are quoting their latest poll as if it were Scripture.
A network that openly defies and contradicts the president is saying he is behind Joe Biden by 14 points.
So, for the first time, a president is demanding a news organization take it back.
From CNN:
President Donald Trump's campaign is demanding CNN retract and apologize for a recent poll that showed him well behind presumptive Democratic presidential nominee Joe Biden.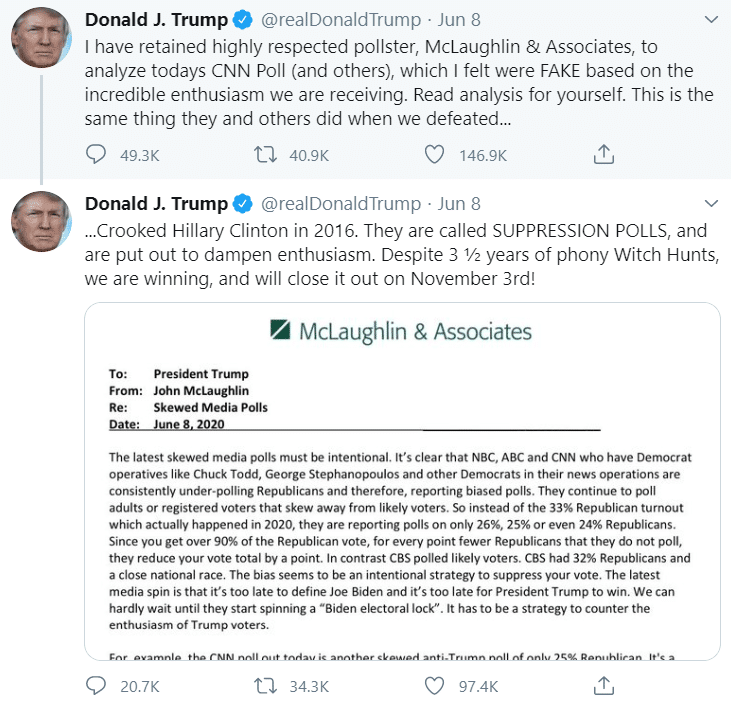 President Trump's campaign is demanding the network retract and "apologize" for their recent poll.
Trump released his own polling analysis, revealing numerous errors in the CNN poll. Among them, CNN under-sampled Republicans—only including around 25% in their poll.
McLaughlin & Associates also pointed to how CNN polled "adults" not registered voters or even likely voters. That skews the poll even more.
Despite this and more, CNN is determined to stand by their poll.
Our Take:
It's pretty reasonable to question CNN's poll, given their history. But this analysis by McLaughlin & Associates is hard to deny.
Recent polls showed Trump beating Joe Biden in swing states by large margins. Did that suddenly evaporate in just a few weeks?
Or did Americans decide to dump Trump, after a stunning May jobs report?
Let's be real here: CNN does not even disguise their agenda anymore. Every article, reporter, and chyron from their company reveals a bias against Donald Trump and Republicans.
Their hosts spend most of their time airing their grievances against Trump, instead of reporting the news.
So, why would anyone in their right mind (besides leftists) think this poll carries water?
Most polls are conducted by the very media outlets that show bias against conservatives. We saw in 2016 how pollsters can skew results by oversampling certain groups or outright ignoring others.
We should be very wary about any poll coming from a liberal news source, especially CNN.
But for Trump to send this cease and desist? It proves he's done playing games. Too much is at stake in this election.
Trump won't let CNN—or any outlet—try to suppress voters with questionable polls.
SHARE if you stand with Trump, not CNN.