Congress Dems Go After Texas Voters – Then AG Paxton Drops The Lone Star Slammer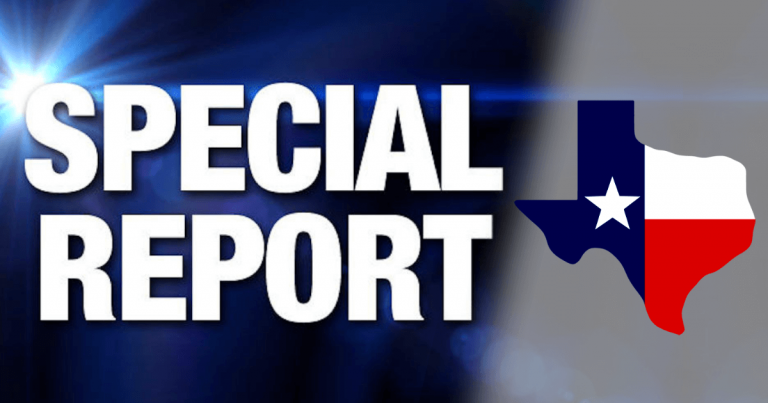 Democrats tried to mess with Texas. BIG mistake.
Earlier this year, Texas decided to clean up its voter rolls by taking a proactive approach to combating voter fraud.
That sounds like an American thing to do.
Surely nobody has a problem with making sure only legitimate voters are able to cast their ballot – right?
WRONG.
Two House Democrats are now pushing to get their hands on all the Texas voter updates. Why? Well, they're the federal government, they don't have to tell you why, right?
But they forgot one important fact…
States have rights, just like every American citizen. And Texas just gave them a big reminder that wiped the smiles of the crooked Dem's faces!
From the Washington Times:
Texas is asserting its sovereign immunity against Congress, telling Democrats…the state has no obligation to comply with their investigative demands.
BOOM!
Texas just dropped the Constitution on the Left's heads – that must have hurt!
Texas is asserting its sovereignty over Congress, which has demanded documents connected with several investigations.
The state has made it clear that, as a sovereign within the union, it can't be bullied. Congress thinks it can push Texas around, the way they push around federal agencies.
But we've got some news for Congress…Texas sure ain't the EPA.
Democrats in the House can't just snap their fingers and think Texans will scramble to make them happy.
Good for Texas! We need to end voter fraud in this country. Texas is taking the lead, but Democrats are panicking.
Democrats would love nothing more than for Texas and other states to comply with Obama's rules.
Not. Going. To. Happen.
Keep in mind, liberal states have become rebels, defying every lawful act by President Trump. They turned themselves into sanctuaries for border jumpers, openly defying the federal government.
But Texas has to bend over to obey House Democrats? I don't think so!
Congress needs to learn that the Constitution comes first. I guess they'll have to learn it the hard way.
SHARE if you support Texas all the way!
Source: Washington Times