After Congress Tries To Stop Trump's Wall – Donald Pulls Their Swamp Plug, Sends It Back With Veto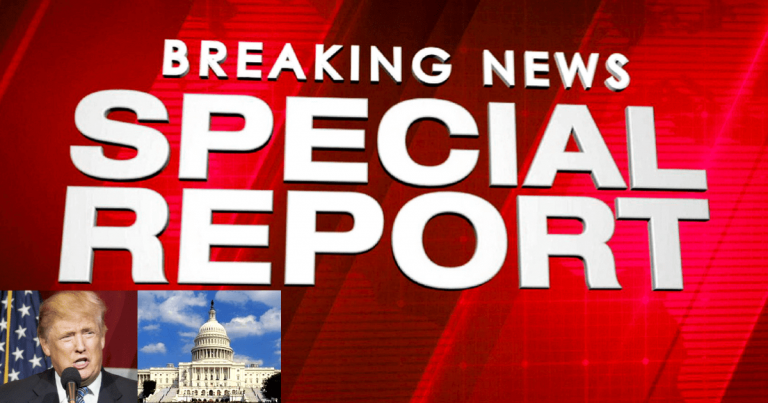 They thought Trump wouldn't dare – here it comes, Congress!
After all this time, many swamp dwellers are still fighting Trump's border wall.
Congress hasn't to pass anything that gives the president the funds to finish the job. He had to declare a national emergency just use military funding to proceed.
And even that was opposed by both houses of Congress. It looks like these people go out of their way to oppose keeping us safe!
Trump has planned to secure an additional 500 miles by 2020. But Congress voted to overturn his emergency declaration and halt construction.
So he pulled their swamp plug and whipped out his Trump card.
From the Washington Times:
President Trump vetoed a measure Tuesday night that terminated his emergency declaration to divert military construction funds for building a wall along the southern border.

In his veto message, which was expected, Mr. Trump said "the situation on our southern border remains a national emergency, and our armed forces are still needed to help confront it."
Boom! Trump vetoed a measure voted on by the House and Senate to end his state of emergency at the border.
It's no surprise the Democrat-run House approved this. But the Senate? That meant there were Republicans who joined with the Left to oppose the wall.
Even now, there are Never Trumpers lurching on the right. They don't seem to care how vulnerable our southern border is, or how much progress he's made.
They'd even vote to stop Trump from securing it. 
President Trump, though, was undaunted. He vetoed their measure, announcing the problems still persist and work must be done.
The only way Congress can overturn the veto is by 2/3rd majority vote in both House and Senate. And I don't think that's going to happen.
Democrats can scheme all they want. They can scramble together enough votes to pass a measure like this. But they won't be able to convince enough Republicans to override a veto.
But one thing's clear. President Trump still needs all the support he can get to build that wall. The fight's not over, and his supporters should be doing all they can.
SHARE to help support Trump and his border wall!
Source: Washington Times