Congressman Uses The "C Word" On ObamaGate – Biggs Just Said New Evidence Adds Up To A "Coup"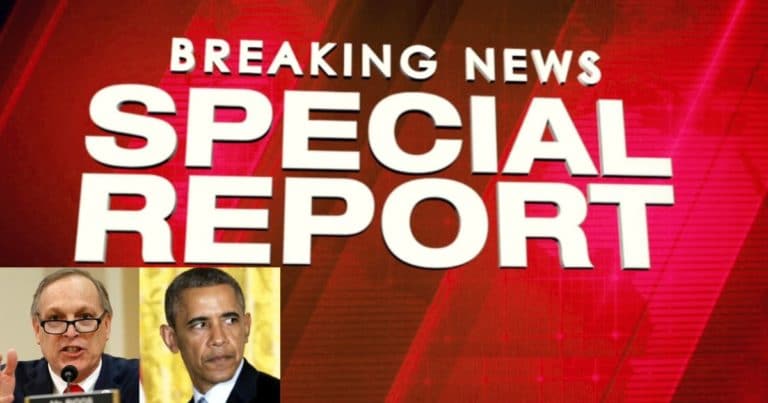 You better believe Obamagate is heating up. Now, even officials are getting serious about it.
The Senate is preparing to order testimony from former Obama officials. These are the ones listed in the request to unmask Flynn—a big smoking gun.
Now, one congressman is saying what they did to hurt Flynn (and Trump) is much bigger than we thought.
From YouTube:
Now this is something, isn't it? Congressman Andy Biggs has dared to call this situation a "coup."
It's getting harder and harder for skeptics to ignore what the Obama administration tried to do.
Sure, you may second guess Bigg's assertion, but how else can we look at this development?
More and more evidence appears to suggest members of Obama's administration tried to take down an incoming president.
Jim Jordan then reminded everyone that FBI agents referred to it as an "insurance policy."
That's so serious, that even members of Congress can no longer stay silent.
Sure, the liberal media is doing everything they can do downplay this. They are hoping their endless coverage of COVID-19 will distract us.
But the truth is, Republicans are finally doing their job. They are ramping up to get answers we've all been waiting for, for years.
Yes, Lindsey Graham might be reluctant (right now) to call in the biggest fish, Obama. But if these other officials talk, we might learn everything we need to.
Let's see Obama slip away if all the evidence points in his direction.
SHARE if you agree with Congressman Biggs!
Source: YouTube