Corey Booker Just Went Off The Rails – Says Trump's Responsible And Should "Cancel All Rallies"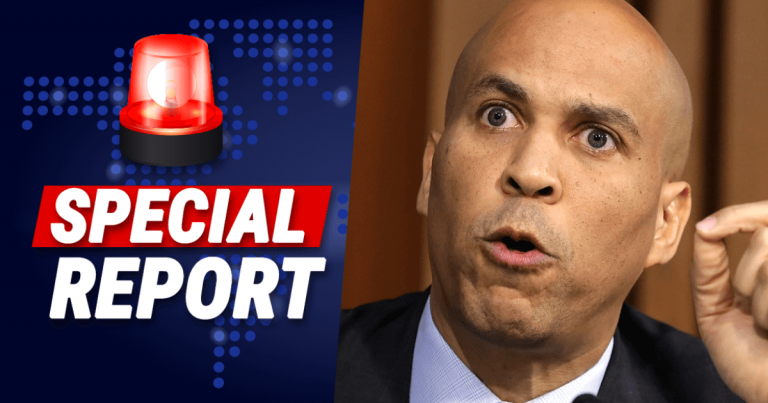 Corey Booker just lost it – how could he demand this from Donald?!
The Democrats running for president are truly getting desperate. One of them, Corey Booker, just went off the rails.
He—like the rest of his rivals—has no plan to make America better than what Trump accomplished. Booker would only burden us with more taxes, weaken our national security, and open the door to more border jumpers.
But he can't admit defeat, even as he polls behind numerous other candidates. So, what does he do?
He slanders Trump—just like a good leftist. Booker is actually demanding Trump cancel all his future rallies.
You won't believe why.
From Breitbart:
The presidential campaign of Sen. Cory Booker (D-NJ) is demanding that President Donald Trump cancel a planned rally in Manchester next week, and all future rallies nationwide, stating that his rallies are a "breeding ground for racism and bigotry that inspire white nationalist attacks."
You read that right. Booker is accusing Trump's Make America Great Again rallies as breeding grounds for terrible things.
This is insane. Booker says Trump should cancel all future events. Yeah, okay. I'm won't hold my breath waiting for that to happen.
You see, Mr. Booker, wild and dangerous accusations like that are more likely what's causing more problems in this country.
The Left and the media labeling Trump is pushing more and more people over the edge.
Anyone with a brain can attend or watch a Trump rally and know that nothing he says encourages anything but patriotism for America.
Trump and those speakers who attend his events focus on making America economically prosperous, safe for Americans, and working hard to make a better future.
And they completely reject bigotry.
On the other hand, the left's constant slander against millions of Americans is lighting a dangerous fuse. They are trying to get some conservatives fired and try to expose their personal information online.
President Trump is no bigot. But the left-wing media and the Democratic Party seem to behave more and more like it every day.
Corey Booker, on the other hand, cannot win over Democratic voters, so he's punching hard at Trump. He thinks that will win him some support—enough to keep his floundering campaign going.
He probably even wants a reaction from Trump, hoping that would get the media to prop his campaign up.
Nice try.
We know Trump is not a bigot. And it will be a cold day in hell before he cancels his rallies.
SHARE if you think Booker should keep his mouth shut!
Source: Breitbart