Federal Court Sticks It To Obama – Shatters A Massive Chunk Of Barack's Liberal Legacy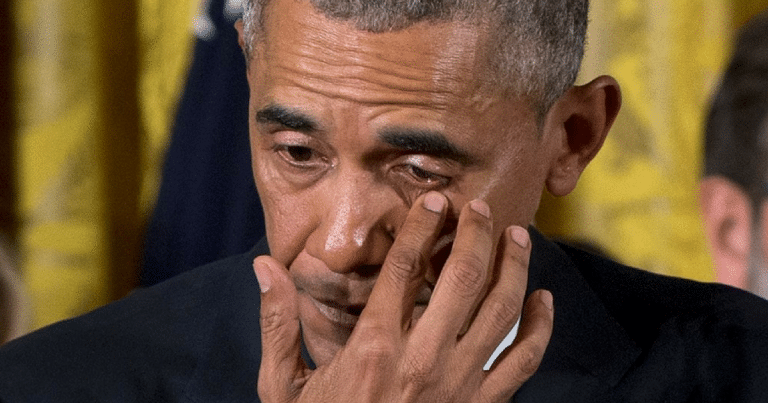 …and it's a big win for Trump's agenda, too!
At this point, how much of Barack Obama's legacy is left?
Not much, thanks to the Donald Trump administration's push to erase much of the damage caused by our former President.
Obama was big on federal regulations but unfortunately, he was also big on passing rules and edicts that weren't entirely legal.
And we're starting to learn the truth about some of those unjust rules…
Now, a U.S. District Court in Texas has made it plain:
Obama's EPA broke the law when issuing the infamous Waters of the U.S. rule.
And they're rolling it back!
Via Washington Examiner:
"The court finds that the final rule violated the notice-and-comment requirements of the [Administrative Procedure Act]…

…and therefore grants summary judgment in favor of the plaintiffs on this ground," the court ruled, siding with the American Farm Bureau Federation in opposing the rule."
Sorry, Barry!
Ultimately, this should help Trump's EPA to completely repeal the restrictive law.
The Waters of the U.S. rule, which some called the "puddle rule," gave the EPA even more power.
Farmers, ranchers, and even entire states have hated this rule since it pushed its way through.
Now, however, is a time of shrinking government and federal regulations, and giving some freedom back to the people.
That's what Trump is all about, after all. And as Texas Attorney General Ken Paxton said:
"This critical federal court decision is a major victory for the people of Texas' ability to regulate their own natural resources…

…including ponds, puddles and streams on private property, and a major win for property owners… whose land would have been subject to unlawful and impractical EPA regulations."
It's certainly a significant loss for Obama… and an even bigger win for America and Trump.
So how much of Barack's legacy is actually left now?
Not much, thanks to Trump.
SHARE to thank President Trump for giving more power back to the American people!
Source: Washington Examiner