After Federal Court Strikes Down Obama Rule – President Biden Actually Whines About "MAGA Republicans"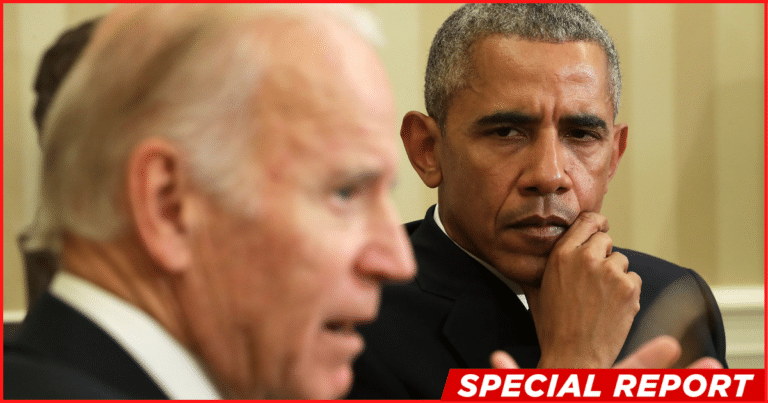 It has been a controversial program from the start: Former President Barack Obama's Deferred Action for Childhood Arrivals (DACA).
Republican leaders and other right-wing pundits ripped the program for being illegal, while Democrats pushed the "Dreamer" sentiment on the country. The battle has been raging for years.
But just this week, a federal appeals court ruled DACA was indeed "unlawful" — and President Joe Biden quickly blamed one group.
On Wednesday, the 5th U.S. Circuit Court decided that Obama's administration didn't have the authority to institute the program. They did, however, say those already in the country could remain.
It was a bittersweet victory for the GOP, which has fought against DACA on legal grounds.
Unsurprisingly, the current POTUS sides with his former boss on this issue, and blamed "MAGA Republicans" for the decision. Demonizing the "MAGA" term has become a common tactic for Democrats in recent months.
As Biden stated (via Fox News):
I am disappointed in today's Fifth Circuit decision holding that DACA is unlawful.

Today's decision is the result of continued efforts by Republican state officials to strip DACA recipients of the protections and work authorization that many have now held for over a decade.
He then demanded that Congress "pass permanent protections for Dreamers, including a pathway to citizenship."
Biden further blamed "MAGA-Republican officials," and said his administration remains dedicated to "defending Dreamers against attacks" from GOP officials in Texas and other states.
This won't reverse the court's ruling, though, which includes another order: they've tasked a Texas federal judge with reviewing the program.
Over the years, various state Governors have said DACA has created a myriad of serious problems, as local communities have to foot the bill for the education and healthcare of people in that program.
Illegal immigration is one of the most important issues the country faces today, and is likely to have a big impact on how citizens vote in upcoming elections.
Most recently, Sen. Josh Hawley (R-MO) proposed a law that would give states the power to deport undocumented migrants. This comes hot on the heels of more concerning reports from the DHS.
For those who claimed DACA was illegal and represented an abuse of authority on Obama's part, it's a win.
But the border crisis remains in full swing and many citizens are concerned that those in power have little to no interest in enforcing existing immigration and citizenship law.
Key Takeaways:
An appeals court has struck down former President Barack Obama's "DACA" program.
They ruled it "unlawful" and ordered a Texas judge to review the program.
Joe Biden blamed "MAGA Republicans" for the decision, and repeated his dedication to "defending Dreamers."
Source: Fox News