Ted Cruz Calls Out 2 Biden 'Falsehoods' – In 24 Hours, Joe Said He Knew Nothing But Backtracked And Unmasked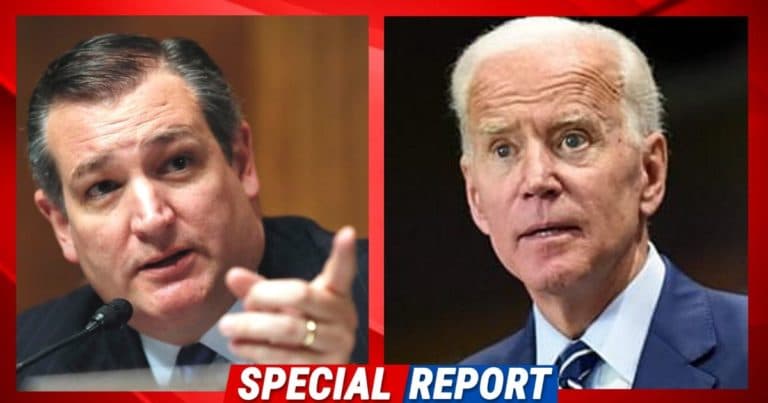 Joe Biden landed in hot water this week. Uh, more hot water than what he was already in, that is.
He denied knowing about what Trump calls "Obamagate." But in just 24 hours, he was caught making two statements that appeared less than honest.
Now, Sen. Ted Cruz is calling out the former VP, demanding answers.
From Twitter:
TWO Biden falsehoods revealed in 24 hours. First, he tell ABC he knew nothing about Obama targeting Gen. Flynn. George STEPHANOPOLOUS calls him out & Biden backtracks. Second, Biden says "that's ALL I know about it." Also FALSE—revealed today Biden personally unmasked Flynn.
Cruz slammed Biden for two "falsehoods revealed in 24 hours."
First, he pointed out the interview with George Stephanopoulos. When asked about the Flynn investigation, Biden said he knew nothing.
Immediately, Stephanopoulos mentioned the January 2017 meeting, where Biden and Obama met with officials to discuss Flynn's investigation.
Oh! Then Biden suddenly remembered he knew. But he went on to say that "all" he knew about the case.
Cruz is calling false on that, due to the recently released document that reveals Joe Biden actually requested Flynn to be unmasked.
So… here to two pieces of evidence that appear to contradict what Biden has said time and again.
What's really going on, Joe? Are you just getting forgetful? This didn't happen that long ago. Honestly, you should remember.
Or may something else is going on. Is Biden just lying to stay out of trouble? Only when confronted with the facts does he appear to cop to the truth.
That's a pretty serious problem, for someone running to be President of the United States.
Biden thinks he's a better man for the job than Trump. Yet in just a few days, it appears we caught him lying about a serious case, twice.
The only way we might get to the bottom of this is if Biden is required to testify, under oath, about all of this.
SHARE if you think Joe Biden should take the stand before the Senate.
Source: Twitter