Ted Cruz Pulls The Mask Off Democrats On Supreme Court – Accuses Them Of Changing Rules To Keep Their Power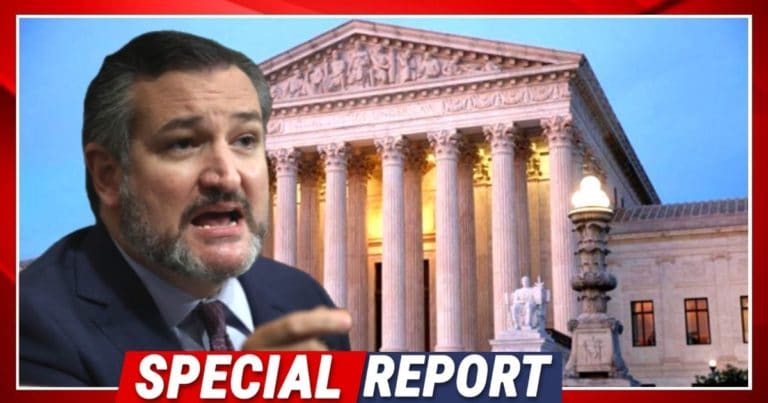 What's Happening:
Democrats are clearly on the offense in Washington. They've got one clear goal in mind—and Ted Cruz just called them out for it.
Joe Biden and his party are starting battles on so many fronts, it might be hard to see what they're really trying to accomplish.
But it's perfectly clear to Ted – and he wants to make sure  every American sees how they're putting the nation in danger.
From Fox News:
"Their first priority is to change the rules to stay in power," he said. He also said the push is evidence that Democrats don't believe in Democracy.

"If they want to stay in power, there's a real simple path for that. Convince voters your ideas are right," he said. "But that's too complicated. Sometimes the voters disagree."
Key Takeaways:
Ted Cruz accused Democrats of trying to change the rules to cement long-term dominance.
He says they are doing this instead of convincing the American people to support their radical policies.