D.C. Mayor's 'Resigned' Chief of Staff Exposed – Major Investigation Rocks Democrats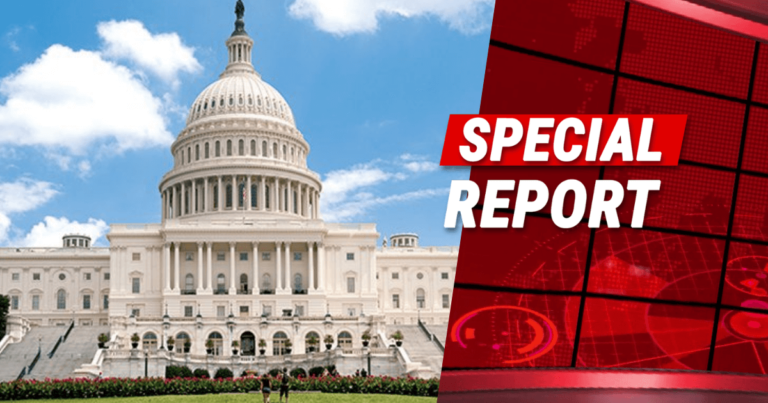 What's Happening:
Another Democrat mayor in a major U.S. city has been exposed for trying to cover up the dirty deeds of a staffer.
Whenever the light shines on these blue cities more corruption seems to surface. Democrats are sneaky and always try to "bury the story" to lessen the public outrage.
Of course, residents of Democrat cities are so accustomed to corruption they likely won't lift their eyes from watching cat videos on their cell phones. But Americans everywhere need to pay attention to these liberal scoundrels.
From Fox News:
The now-resigned chief of staff to District of Columbia Mayor Muriel Bowser sexually harassed a female staffer, according to a report released Saturday by the mayor's office.

The report… concluded that the mayor's former chief of staff made physical sexual advances toward the staffer on at least two occasions and that he sent her unwanted, sexually explicit content.
The devil is in the details on every level of this dirty deed and the slithering actions of the mayor.
Whichever liberal investigated this case for the Mayor's Office of Legal Counsel (MOLC) purposefully left out of the report the name of Bowser's chief of staff deputy mayor for planning and economic development – John Falcicchio. This helped keep the "who" out of the media.
Slippery Democrats know how to manipulate the media (not that any mainstream media was paying attention to this case). The mayor's minions released the report on a Saturday of a three-day, holiday weekend.
Staffers also made sure the report was posted in the backwaters of the internet on the Mayor's Office of Legal Counsel website. Who is going to be watching for anything of value on that website during a holiday weekend?
And this isn't a simple, irrelevant case. Investigators interviewed dozens of current and former district employees for one person's complaint and a second investigation is "ongoing."
There should have been more public fanfare around this serious case than how the MOLC handled it by sending findings to the mayor on a Friday and Saturday.
From Fox News:
"In response to ongoing and repeated inquiries and the heightened public interest about the status of the investigation, the MOLC's Summary was posted on its website shortly thereafter. The MOLC neglected to consult with the mayor's communications team."
Translated, "Whoops, our bad." And the details are kept away from the public.
Democrats continue to hide their dirty deeds in darkness while any hint of crimes from their opposition is considered horrible attacks against humanity. The D.C. mayor should have come clean on this issue early and sent her deputy mayor packing.
Key Takeaways:
Mayor of major Democrat city keeps staffer's crimes in the dark.
Investigators release details over the long weekend to avoid public scrutiny.
Attempt to "bury the story" backfires as sexual allegations come to light.
Source: Fox News