After Blue State Passes Anti-Gun Law – Sheriffs Stand Up to Liberals, Refuse to Enforce It in Oregon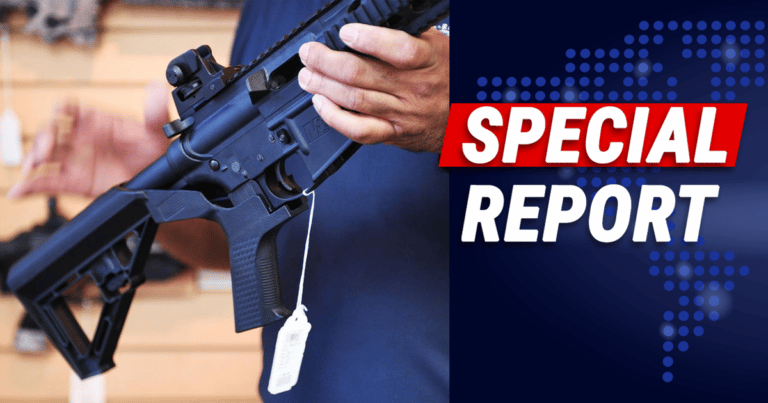 What's Happening:
Joe Biden's anti-Second Amendment agenda might have stalled in Congress. But Democrats across the country continue to grab Americans' gun rights out from under them. This election, Oregon put forward a radical new bill that is stricter than any we've seen.
The measure bans the sale of large magazines and requires a background check by state police. Those who fail are denied the right to purchase a gun–something not even federal law requires. So, numerous sheriffs are speaking out. They will not be enforcing this law.
From Daily Wire:
Oregon sheriffs are vowing not to enforce a strict gun control measure passed by the state's voters last week…

"The biggest thing is this does absolutely nothing to address the problem," Sheriff Cody Bowen of Union County told Fox News. "The problem that we have is not … magazine capacity. It's not background checks. It's a problem with mental health awareness. It's a problem with behavior health illness."
At least five county sheriffs are refusing to not enforce portions of this new gun control law. As of this writing, the measure was passed by the slimmest of margins, 51% to 49% though votes were still being counted.
Some sheriffs are openly saying they won't enforce magazine limits and other restrictions. Sheriff Bowen claimed that the law does not address the real problems related to gun crime. Instead, this bill shuts down law-abiding Americans' rights.
In most blue states we see Democrats passing bills that punish citizens but do nothing to stop criminals from getting their hands on guns. Democrats ignore the data that proves "gun free" zones only lead to more crime.
Yet we've seen many instances where a "good guy with a gun" has been able to stop potential tragedies. Despite this, Democrats keep trying to rob Americans of their right to own firearms.
But at least these sheriffs are standing up to this radical new bill. The closet margin suggests just how divided the state is on the issue. Residents in big, blue cities no doubt support the law. But folks in rural parts of the state, who rely on firearms for safety, are opposed.
This law might be challenged in court in the coming years. But until then, you can count on sheriffs to defy it.
Key Takeaways:
Oregon sheriffs are vowing not to enforce a new extreme gun control law.
The law sets limits on magazine capacity and restricts the sale of guns.
This is one of the strictest gun control laws in any state.
Source: Daily Wire