Days Before The First Democrat Primaries – 'Inevitable' Joe Biden's Polls Take A Turn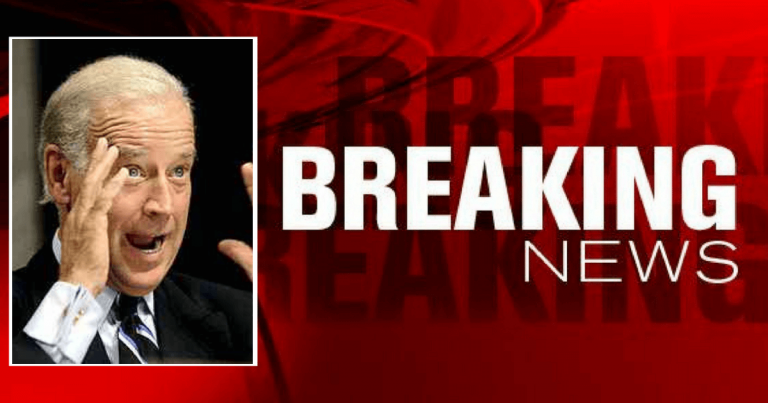 We're getting close to the first primary votes and the Democrat race is shaking up.
Many have predicted the outcome, but once again, the "experts" seem wrong.
Joe Biden was considered a shoo-in for the 2020 Democratic nomination. He's a former vice president, Obama's boy. And he's considered a "moderate" compared to his rivals.
The rest of the field appeared pretty bland and uninspired in our opinion. Honestly, it was Joe's race to lose.
But a bunch of new polls, on the eve of the primaries, is dashing Biden's dreams.
From Daily Wire:
A slew of new polls for Iowa and New Hampshire — the first two states to cast ballots in the race for the 2020 Democratic presidential nomination — show Democratic socialist Sen. Bernie Sanders in full surge…

The very latest poll for Iowa by Emerson put Sanders at 30%, former vice president Joe Biden at 21% and Sen. Elizabeth Warren at 11%.
Woah. Biden's lead is gone, as Bernie Sanders is pulling ahead of every last candidate.
We can only speculate on why this is happening. Polls being what they are, there still seems to be a large gap between Sanders and his rivals.
That's big enough to assume voters are breaking for Bernie in a big way.
Perhaps liberal voters are turned off by Biden's campaign. Maybe they are worried about impeachment and his exposure, despite the media's attempts to protect him.
Or perhaps voters are rallying around Sanders after weeks of establishment Democrats going after him.
I'm sure the media really thought that whole sexist angle would have sunk Bernie. I guess it had the opposite effect.
If this poll holds true, we think it could spell doom for the Democratic Party.
Many think that Joe Biden was the only "moderate" candidate that had a remote chance of winning over middle of the road voters.
Sanders is a radical "Democratic" socialist who wants to burden our country with costly government programs.
He even admits he doesn't know how much his programs would cost. They're that expensive.
At a time when our economy is soaring thanks to Donald Trump, Sanders is promising to reverse course with burdensome government obstruction.
If the party does nominate Sanders, surely he would have a hard time winning the General Election.
And it will only excite Trump's base all the more.
SHARE if you think Trump can beat Bernie with his eyes closed!
Source: Daily Wire