After 'Defund The Police' Movement Spreads – Trey Gowdy Calls It The "Single Dumbest Idea I Have Ever Heard"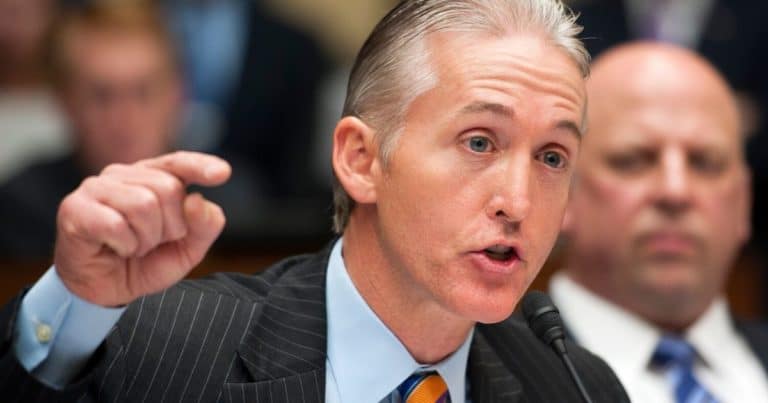 The notion to "defund the police" started off small, but it quickly gained steam. Democrats from major cities (and a few from Congress) want police departments plundered of resources… or abolished altogether.
Minneapolis' city council have promised to get rid of their cops—ensuring the city's destruction. Other Democrat-run cities want to drain their police departments dry.
Now, Trey Gowdy is speaking out: and he's saying what we're all thinking. (Gowdy's comments start at 2:20.)
From Daily Wire:
Great to discuss important issues with my friend, @TGowdySC. Defunding the police would cause harm to our most vulnerable, but clearly, REFORM IS NEEDED! My upcoming George Floyd and Walter Scott Notification Act requires officers to report on shootings & use of force incidents. pic.twitter.com/c0g7nKOQU7

— Tim Scott (@SenatorTimScott) June 7, 2020
Gowdy said, "Defunding the police is the single dumbest idea I have ever heard."

"Who is going to process crime scenes, arrest bad people?" Gowdy continued. "Who is going to enforce any law, child sex abuse, homicide? Who is going to do it, if it's not the police?"\
Trey Gowdy slammed the movement to defund the police calling it, "the single dumbest idea I have ever heard."
He asked Democrats how they expect to keep their cities safe. Who is going to "arrest bad people"? Who will enforce laws against "child sex abuse" or "homicide"?
Our Take:
We have to agree with the former congressman. What do Democrats think will happen, if they get rid of (or largely weaken) the single body that keeps the peace?
Do they think crime will just go away? Will the hardened criminals who rob innocent victims, smash up stores, and do unspeakable things to women just reform?
Should an entire police department lose its resources or shut down, because a few bad cops did a bad thing?
Talk about losing the forest and all the trees!
Once again, we find Democrats are living in a fantasy land. They think they can defund cops—and their cities will suddenly become bastions of peace and justice.
Some have even suggested they will enlist social workers to address crime. Yes, because there is nothing more terrifying to violent gangs than a government flunky with a clipboard!
It's hard to believe that any city will get rid of their cops. We would be quick to say this is just a stunt to win votes.
But, these days, Democrats have proven to lack an ounce of leadership. They have no real vision compared to Trump's America First agenda. So, they lurch from one bad idea to another.
All we can say is God help the cities that defund or eliminate their cops.
SHARE if you think defunding the police is a dumb idea.
Source: Daily Wire