After Democrats Try 120 'Impeach Trump' Rallies – Their Nationwide Plan Comes Crashing Down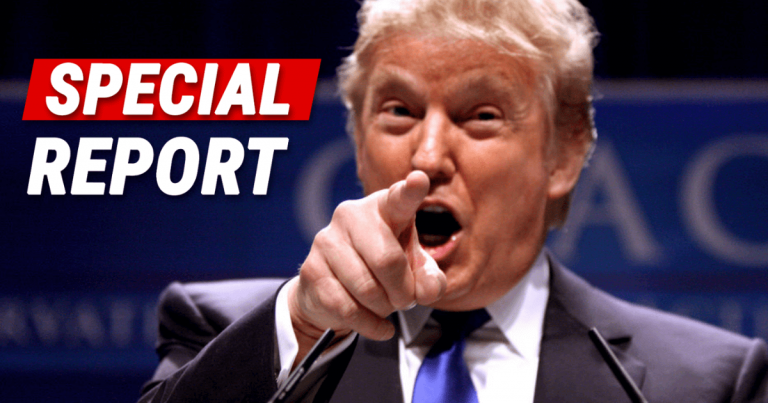 Well, that's disappointing.
What is the Democrat plan to win the 2020 elections? Impeach Donald Trump. You read that right.
Their candidates are so weak, and so unable to beat Trump, their only hope is to get rid of him.
(And, I guess, run against Mike Pence? Good luck with that.)
Progressive group MoveOn.org held hundreds of rallies this weekend to compel Congress to impeach Trump.
Oh, wait, you didn't know that was going on? Well, neither did most liberals!
From Daily Wire:
MoveOn.org expected massive turnout at 120 events in cities and towns throughout the country…

But if their intent was to create the impression that hundreds of thousands of Americans stood at the ready to impeach President Donald Trump, the effort failed miserably. Across the country, turnout was sparse, even in dedicated leftist strongholds.
Ouch. You know that's sad when a group—whose purpose is to organize rallies—couldn't muster more than a few dozen people to attend!
MoveOn held rallies to coerce Congress to impeach Trump all across the country. But instead of getting hundreds of thousands of people to show up—most got a few dozen.
Even in cities like New York and Portland, the showings were… well, weak.
They even tried to get a rally going in Detroit, where Trump has helped the auto industry in big ways. Really, liberals? Are you even paying attention to what's going on?
It's pretty pathetic. Most Americans know that Trump is winning again and again for the country.
The "Russian collusion" investigation was the only thing the left had to hurt Trump.
Now that's over, they've got nothing.
More and more Americans are seeing just how effective the Trump administration is. And they're fed up with a Democratic Party who refuses to even secure our border.
My guess is MoveOn should move on to other activities. Because holding rallies just isn't their thing anymore.
But what do you think?
COMMENT to tell Democrats what you think of impeaching Trump!
Source: Daily Wire