After Democrat 'Civil War' Breaks Out In Washington – Joe Biden Rushes Keep The Party From Falling Apart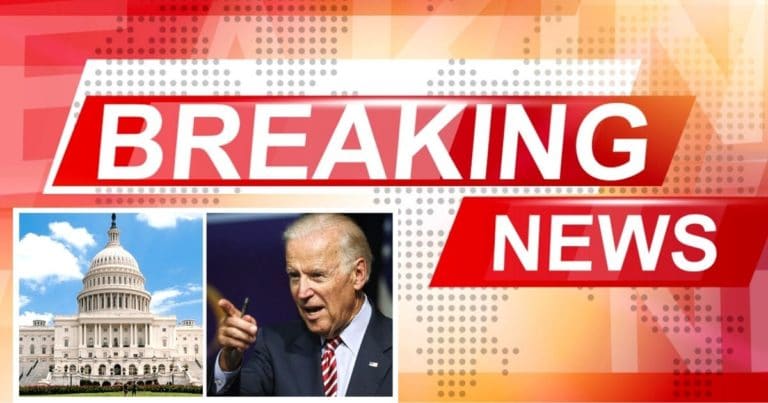 What's Happening:
There's no way to spin it, Democrats are losing their party. As radical progressives drag the party further left, moderate Democrats are getting left in the dust. And they know that most voters aren't willing to support their extreme agenda, putting many seats at risk in 2022.
But Nancy Pelosi and Chuck Schumer refuse to unite the party, giving more and more ground to the socialists.
If they want the party to survive, something has to be done. A strong hand must bring both sides together. Someone with wisdom and experience needs to navigate this storm.
Unfortunately, they're turning to a career failure with historically low approval numbers.
From Fox Business:
President Biden is slated to hold a series of meetings on Wednesday with Democratic lawmakers, including party leaders, as he attempts to head off an intraparty war between moderates and progressives that could derail his $4 trillion economic agenda.

Biden is expected to meet with House Speaker Nancy Pelosi and Senate Majority Leader Chuck Schumer, as well as a broad range of Democrats from across the ideological spectrum, according to a person familiar with the matter.
Joe Biden is supposed to hold a series of meetings to curtail in-fighting and unite his party. The issue? Getting this group of enemies to agree on a wildly unpopular and toxic spending bill that will bankrupt the economy.
Oh, so it'll be easy!
How screwed are Democrats? Their only hope is a man who is not only extremely unpopular but is rapidly facing his own mental decline. Boy, would I like to be a fly on that wall as Joe tried to corral heated rivals, slurring and falling asleep as he talks.
What else is not going for Biden? The fact that we all know he is already compromised. This is his bloated, radical, unliked spending bill. He has made it very clear that "moderate" Joe Biden is no more. In his place is the sleepy, uninspiring socialist Joe Biden that wants to be FDR.
How is this man going to convince moderates to support a bill they believe will cost them their jobs? He tried to win over moderate Sen. Joe Manchin. That went as well as you'd expect.
But I look forward to seeing how these pow-wows turn out.
Key Takeaways:
Joe Biden will host several meetings to bring together warring factions within his party.
Democrats are fighting over Biden's massive spending bill.
The party has increasingly bowed to progressives in recent years.
Source: Fox Business