Democrat Stronghold in Texas Crumbles – In Seat Held by Dems for 100 Years, Special Election Goes to GOP's Flores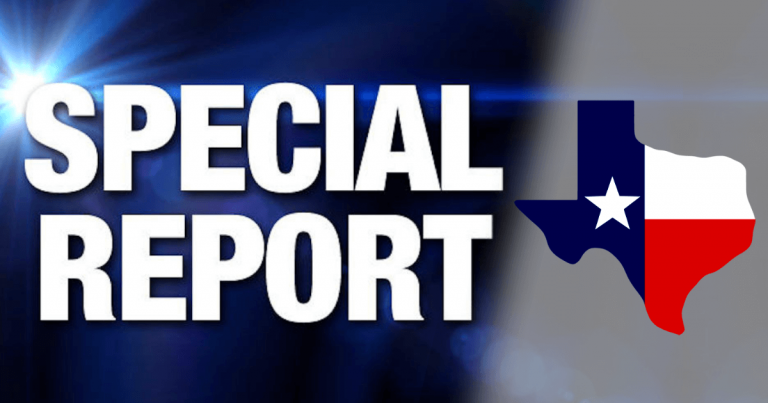 What's Happening:
Something significant is taking place in traditionally blue parts of Texas.
Although conservative, Texas had districts (mostly along the border) that reliably voted Democrat.
But Biden's ongoing neglect of the border is reaping a harvest. And Democrats are panicking.
From Fox News:
Republican Mayra Flores is projected to win a special election in Texas' 34th Congressional District, flipping a House seat after Rep. Filemon Vela, who held the seat for nearly 10 years, resigned in March and vacated the seat…

Flores, who had 51% of the vote to Democratic candidate Dan Sanchez' 43% when The Associated Press called the race, will become the first Mexican-born congresswoman to serve in the House. Her family moved to the United States when she was 6 years old.
A Mexican-born Republican, Mayra Flores, defeated a Democrat running for an open seat in Texas. She earned 51% of the vote to take over the 34th congressional seat.
The seat was previously held by a Democrat for nearly 10 years—and is part of a region of the state with a high Hispanic population.
This is not the first time since 2020 that a formerly Democrat region in Texas was flipped by a Republican.
More and more conservative candidates are winning Democrat seats in South Texas, all because of the Biden administration.
Democrats miscalculated when they opened the border. It seems they assumed Hispanic voters would support this move.
Instead, they are learning the hard way that Hispanic Americans are just as in favor of a secure border as everyone else.
And it seems Biden's open border policy is backfiring big time.
Could this be a sign of things to come? Will more traditionally blue seats in Texas and beyond get flipped, thanks to Joe Biden?
We can't be sure, but you better believe Democrats are panicking big time.
Key Takeaways:
Republican Mayra Flores flipped a long-blue seat in Texas.
The seat had previously been held by a Democrat for years.
This comes as Biden's border crisis upsets Hispanic voters.
Source: Fox News