Democrat Plan To Pack Supreme Court Rocked – Preliminary Commission Report Shows Liberals Are Likely To Lose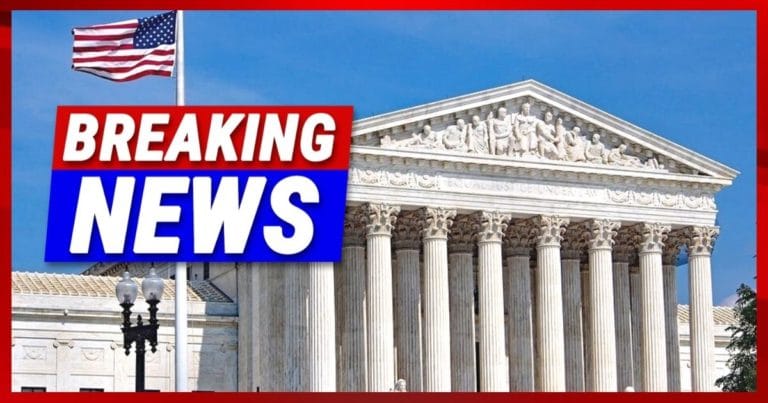 What's Happening:
Since last year, Democrats from the radical left have been threatening to expand the Supreme Court. It appears their "court-packing" agenda involves adding as many new justices to the court until it has a solid liberal majority.
Joe Biden appeared to bow to this group's demands, by forming a commission to discuss court "reforms." Patriots and law experts urged the commission to reject calls to pack the court. Now, the commission has released its initial findings. And all the right people are outraged.
From Fox News:
Initial progressive reaction to draft discussion materials released by the White House's presidential commission on the Supreme Court Thursday was not positive, as Democratic activists and commentators derided the commission for its apparent reluctance to endorse court-packing…

"But the risks of Court expansion are considerable, including that it could undermine the very goal of some of its proponents of restoring the Court's legitimacy," the materials continue. "Recent polls suggest that a majority of the public does not support Court expansion. And even some supporters of Court expansion acknowledged during the Commission's public hearings, the reform… would be perceived by many as a partisan maneuver."
Progressives were stunned as Biden's commission on the Supreme Court released materials seeming to reject the idea of court-packing. The commission wrote that adding more justices to the bench would "undermine" the court's legitimacy.
They went on to say that court-packing is largely unpopular among Americans. It is viewed by many as a partisan scheme to give Democrats an advantage—despite the fact that progressives claim it would restore "balance."
This strikes a huge blow against the left's attempts to expand the court. They already had an uphill battle trying to convince Congress to go ahead with their plan. But after these findings, more opposition to court-packing will be felt across the spectrum.
Justices like Meyer and even the late RBG were against court-packing. Meyer, a liberal justice, said that it would harm Americans' faith in the court. It appears the only people eager to expand the court are far-left Democrats, who want to push an already unpopular agenda through Congress.
The Supreme Court will be weighing on crucial matters this Fall session. Some people (including Donald Trump) suggested this talk of court-packing was really an attempt to intimidate conservative justices. If that is so, then Democrats were trying to get justices to vote their way or face radical changes to the bench.
But now that these commission materials have been released, how will progressives sell court-packing?
Key Takeaways:
Biden's commission on the Supreme Court released materials critical of court-packing.
The group warned that the idea would hurt the court—and the public's view of government.
Progressives have been threatening to pack more justices on the court to gain a majority.
Source: Fox News