After Democrat Leader Targets Trump Donors – Donald Drops 'Disavow' Presidential Order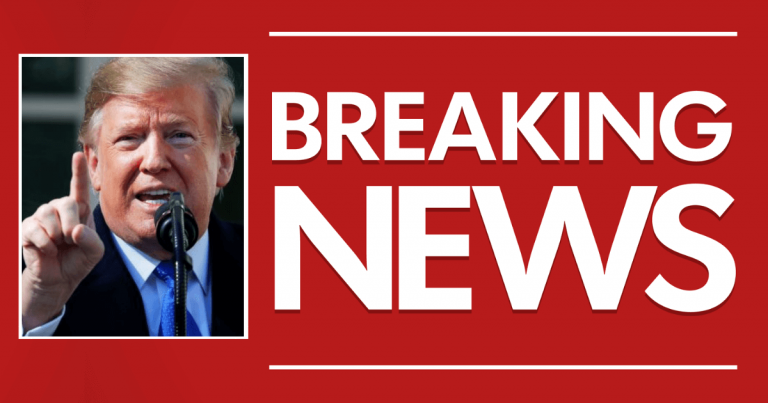 This guy crossed about 10 lines – and Trump is making sure he gets justice!
I guess the terrible events of the weekend have emboldened Democrats to do the unthinkable.
They already sling ugly insults at President Trump and his supporters. Their constant attacks against conservatives have created a dangerous environment in our country.
In many places in the U.S., Americans can't even wear MAGA hats, for fear of getting beaten up. Whose fault is that?
And now Democrat candidates think anything is allowed in the race to grab the White House.
One in particular, Julian Castro, did something so terrible, it put prominent Trump supporters in danger.
Now Trump's team is demanding action.
From Fox News:
The Trump campaign on Tuesday blasted Democratic Rep. Joaquin Castro, the brother and campaign chairman of 2020 presidential hopeful Julian Castro, for publicly posting a list of prominent Texas Trump donors' names and employers — accusing him of "targeting" private citizens and demanding he delete it…

He added: "Should delete & apologize. Castro campaign should disavow."
Wow, this is pretty unbelievable. Castro just doxxed numerous big donors to the Trump campaign who live in Texas.
Now, ask yourself, why would he do that? Donating to a political campaign isn't anyone's business but the people giving.
To call them out is to incite dangerous responses. At the very least, Castro could have jeopardized their businesses.
But we know the real reason why he did it.
He wants Americans to be afraid to stand up and support the president.
He wants conservatives to fear getting doxxed if they donate to the Trump campaign. In our opinion, this is straight-up intimidation.
What's even crazier is that Castro doxxed one of his own donors in the process! That's what happens when you play dirty, Julian.
Maybe you guys should follow Trump's advice and delete and apologize. Before you're out of the race completely now.
SHARE if you think Castro should pay the consequences for doxxing Trump donors!
Source: Fox News