Democrats Snubbed By 9th Circuit Court – Delivers Trump A Landmark Border Victory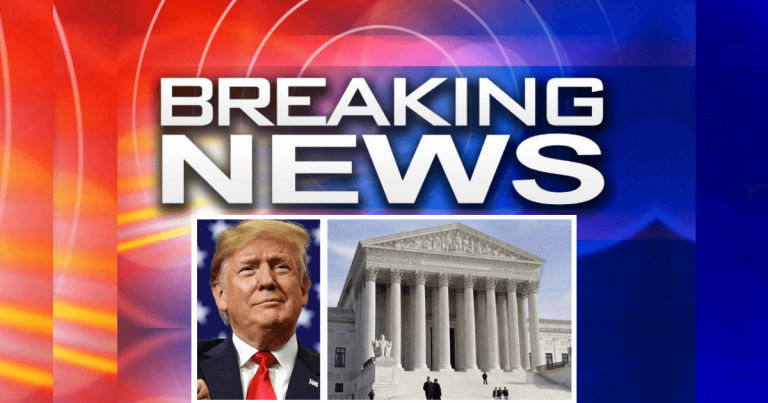 Democrats never saw Donald coming – and he's making big changes at the border!
Democrats have been trying to control the country through the courts—and Donald's sick of it.
They have disregarded the authority of Congress or the president. Hoping that radical activist judges could overrule our laws.
But President Trump is turning that strategy on its head.
The 9th Circuit Court was the left's firewall, using it to affect policies across the nation. Sad for them, then, that Trump has been replacing leftist judges who will uphold the Constitution.
Democrats tried to stop one of Trump's most important border rules. But the 9th Circuit just flipped it in Trump's favor.
From Fox News:
A federal appeals court sided with the Trump administration on Friday in the legal battle over its efforts to limit asylum claims from Central America – blocking, for now, a nationwide injunction that blocked the implementation of the rule.
Wow. I bet the left never have thought the 9th Circuit Court—their baby—would side with Trump.
But the ruling stops a nationwide blocking of Trump's new asylum rule. The court asked how could lower courts decided policy that affected the entire country, not just the region they represent.
It's a good question. For years, Democrats have tried to use select courts in deeply-liberal regions to set the rules for everyone else.
That's a violation of states' rights and the will of the people if you ask me. Why should a judge in California decide what goes on in Texas or Georgia?
This ruling isn't the end though. The court will hear arguments on October 1. Giving Trump a narrow window to implement his new rule and make a positive impact on our country.
But never fear, the left will come up with yet another way to undermine Trump's America first agenda.
You have to wonder, just who does the left really care about?
SHARE if you support Trump stopping fake asylum seekers!
Source: Fox News