Democrats Turn On Queen AOC – Her Party Is Melting Down After She Refused To Pay Her Fundraising Dues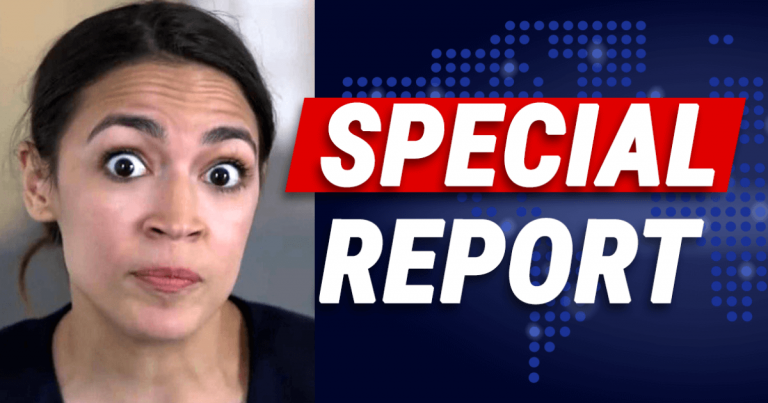 In my view, the Democrat party is in serious turmoil.
It's as if they've lost their identity. They don't seem like American politicians anymore, and clear cracks are starting to form.
And I think those cracks are coming courtesy of The Squad.
Far-left representatives like Alexandria Ocasio-Cortez are driving the Democrats farther and farther left.
And now, we learn she's not even willing to pay dues to her own party!
It's as if Ocasio-Cortez and other highly liberal politicians want to overhaul the entire Democrat Party … and recreate it in their own image.
Via Fox News:
Rep. Alexandria Ocasio-Cortez has already topped the fundraising charts in her short time in Congress.

Bt the liberal darling won't donate a cent of her millions to Democrats' House campaign organization — a position that has rankled some of her colleagues, Fox News has learned.
So let me get this straight: AOC raises a bundle from fundraising. And yet, she won't contribute to her own party?
But wait, it gets worse.
She's not only refusing to pay her dues, but she's "actively funding primary challengers to oust certain Democratic colleagues."
So, she not only refuses to support the DNC, she's actually working against the party!
Ironically, this is coming from a confirmed socialist. And socialists are all about paying their fair share, right?
As one Democratic source said:
Deadbeat Cortez should pay her bills.

She's always whining about people paying their fair share and here she is leaving her friends with the bill.
Perfect!
At this point, if AOC was playing by the unspoken rules, she would've given $250,000 to the DCCC.
But no. Not a penny. And it's hardly an accident.
AOC says she won't contribute for a "myriad of reasons" and that includes funneling money directly to progressive politicians.
I'm sorry, but this is ridiculous. It sounds like one giant ego trip to me, and it shows me AOC only cares about herself.
She also wants to the entire Democrat party to go much farther left, as evidenced by her support of way-left candidates.
As a result, it's clear AOC is playing by her own rules. And even Democrats are starting to rebel.
I say this is proof that Alexandria Ocasio-Cortez should be voted OUT!
SHARE if you think AOC is one of the worst elected representatives America has ever seen!
Source: Fox News