Democrats Try to Silently Slip Amnesty Plan Past Americans – "Border Security Bill" Would Actually Allow More Southern Immigrants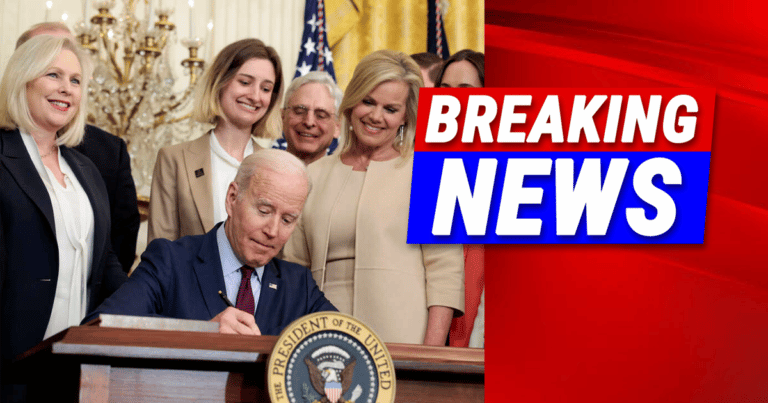 What's Happening:
There are literally just days before Democrats lose control of Congress. In the new year, Republicans will take over the House. And that will be the end of Biden's presidency. Not only will Republicans investigate every aspect of this administration, but they will refuse to support any radical bill Biden wants passed.
Just before the year ends, though, Democrats in the Senate are trying to sneak through a dubious immigration bill. CNN's Jake Tapper claimed the bill would secure the border. And that the amnesty for millions of illegals was a good thing. But here is what they hid.
From Breitbart:
Yet the business-boosted bill would allow hundreds of thousands more legal immigrants. It would fund the delivery of many new migrants via wider asylum doors through the border, and would allow at least two million "DACA" migrants to get citizenship for the illegal-migrant parents who brought them into the United States.

That border rush would also inflict huge economic harm on Americans, many of who are seeing their wage cuts and their rents raised, by President Joe Biden's refusal to block millions of poor and hard-working migrants.
Sen. Sinema, along with RINO Thom Tillis, is working with Senate Democrats to sneak through a bill that would provide amnesty to millions of people who came to America illegally. It would also provide hundreds of thousands more VISAS for immigrants, who will end up taking American jobs.
The bill is currently vague, has not been debated on the Senate floor, and senators have not explained properly how this bill helps Americans. Instead, from all appearances, it is a pathetic cover for Biden's agenda of granting 10 million (or more) outsiders instant and free citizenship.
Meanwhile, it helps corporations kick Americans to the curb and hire endless illegal immigrants in their place.
From all appearances, this is a garbage bill designed to benefit Democrat politicians and their corrupt megadonors. Any Republican who supports this bill is most likely a swamp-lover who cares more about special interests, not American workers.
But, hey, I'm sure Bernie Sanders will be all over it!
Key Takeaways:
Senate Democrats are trying to sneak through an amnesty bill before the new Congress.
Some RINOs are helping them get the bill through, despite being bad for Americans.
The bill rewards illegals, brings in millions more, and deprives Americans of jobs.
Source: Breitbart