Democrats Make Eye-Opening Move for Biden's SOTU – After Claiming Walls Don't Work, They Erect Barrier for His Speech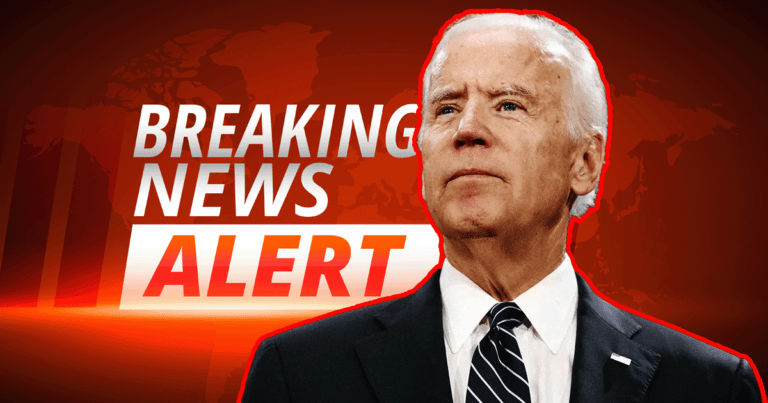 What's Happening:
Joe Biden will give his second State of the Union address to Congress. The man will most likely refuse to speak about his many failures as president. He will no doubt refuse to take responsibility for decisions that have hammered the American public.
Polling suggests the man is well underwater. Even his own party doesn't want him to run again, with one polling showing only 37% for re-election. So, what is Biden doing to reach out to Americans, assuring them that he's got their best interests at heart? Why, he's erecting a barrier around the Capitol building, to keep us away!
From Fox News:
A fence is being put up around the Capitol building in Washington, D.C., ahead of President Biden's State of the Union address Tuesday, despite Democrats halting construction of the wall at the southern border…

Despite objections by Democrats to a barrier on the southern border, a large fence started being constructed Sunday around the Capitol complex.
Right on cue, Democrats are erecting another barrier around the Capitol building. You know, you can't pretend like you are the party of the people, when you constantly building barriers between you and the people.
Democrats have long called Republicans bigots for wanting security fencing or wall across the Southern border. Yet Biden and his cronies have put barriers around the Capitol building at least twice over the last few years.
There is no better way to make yourself look like a cruel, uncaring dictator, than to put up barriers around your federal buildings. The Democrats can make all kinds of excuses they'd like. But we know what this is really about.
They are, once again, trying to intimidate the American public. They want us to think that they are the ones with all the power and we are their weak, pathetic minions. Just as he's done on several occasions, Biden is painting himself to be an all-powerful ruler, not a leader of a free people.
Biden has attacked Americans who disagree with him. He's called them fascists and domestic terrorists. His administration has colluded with social networks to silence Americans' free speech rights. Why wouldn't he put a wall around the Capitol, so he can say whatever he wants with no repercussions?
Key Takeaways:
Biden is erecting fencing around the Capitol building just before his SOTU.
Democrats have long called Republicans bigots for demanding a wall along the border.
Democrats have put fencing around the Capitol building in the past, as a means of intimidating Americans.
Source: Fox News