GOP Freezes Anti-American Democrat Law In Its Tracks – They Just Protected the U.S. Labor Market from Millions of Outsiders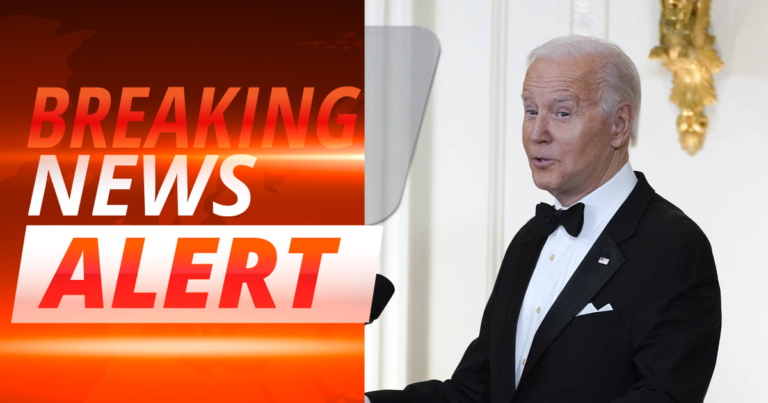 What's Happening:
There are many reasons you can fault Joe Biden's failed administration. But his biggest sin, so to speak, is his America-Last ideology. Nearly every decision Biden has made has hurt Americans and enriched foreign powers. It seems Biden and his Democrats are going out of their way to cater to globalists and the ruling elite–not regular, working Americans.
And their latest move was perhaps the worst. Backed by billionaires on Wall Street, Democrats were about to pass a bill that would import millions of workers from India. These workers were going to take American jobs, both blue-collar and white-collar. It was likely Biden would have signed this monstrosity into law.
Until the GOP won over some liberals to shut it down.
From Breitbart:
The [bill] threatened to flood the U.S. labor market with a subservient, no-rights workforce that would displace millions of Americans from white-collar and blue-collar jobs…

But nearly all GOP members… turned against the bill as GOP leaders Rep. Kevin McCarthy (R-CA) and GOP Whip Steve Scalise (R-LA) declared their opposition and began whipping their members to vote against the bill…

Yet the GOP could not have won without support from Democrats, including Rep. Yvette Clark (D-MY) who runs the immigration section of the Congressional Black Caucus.
This is really incredible. The deceptively named EAGLE Act had a section that would have welcomed millions of workers from India to replace Americans. The bill was backed by West Coast business groups who wanted to import these workers, whom they didn't have to pay as much as Americans.
Despite claiming otherwise, Democrats have long helped big companies take jobs from Americans. Clinton helped destroy countless jobs by aiding companies to move factories overseas. These days, Democrats further erode American opportunity by helping companies bring in workers to take our jobs.
Republican leaders McCarthy and Scalise were able to get nearly all House Republicans to oppose this bill. And they scored allies among progressives, like those in the Congressional Black Caucus. But these Democrats only opposed the bill, because it encouraged immigrants from only India.
Either way, support against the bill grew so much that Democrats didn't bother to bring it to the House floor. It died without a vote, a big win for American workers. But the battle isn't over. Billionaire lobbyists will find new ways to cheat Americans. Until an American-First president is in office, these schemes will continue.
Key Takeaways:
House Republicans worked with some Democrats to kill the EAGLE Act.
This billionaire-backed bill would have imported millions of immigrant workers.
This would have led to countless Americans losing their jobs to outsiders.
Source: Breitbart