Democrats See An 'Opportunity' In This Crisis – They Are Pushing For 'Historic Expansion Of Government'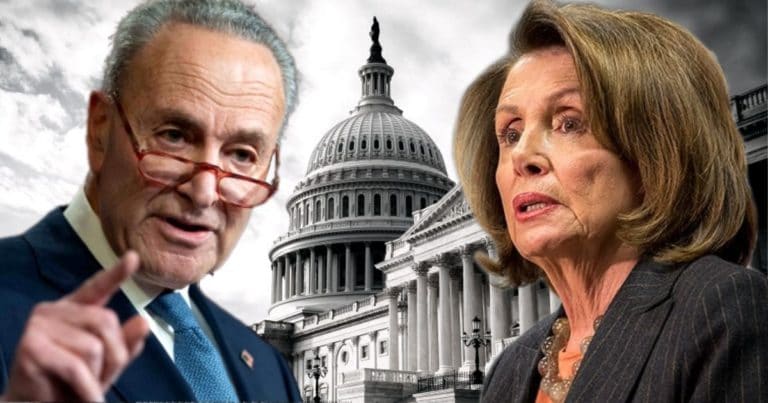 During this crisis, the Trump administration and Congress have taken extraordinary steps to protect Americans.
But most of the help is aimed at getting us back to normal. Most Americans want to go back to work, school, and see the sunshine. That doesn't seem to be the case for Democrats.
Apparently, they see an opportunity to radically change our country for good. This isn't a crisis for them, as much as an opportunity.
From Fox News:
The view that the crisis should be an axis for deep, long-lasting change was on display during negotiations over the $2 trillion stimulus package, in which House Majority Whip Jim Clyburn reportedly said that the package was "a tremendous opportunity to restructure things to fit our vision."

That remark brought criticism from Republicans, when Sen. Kevin Cramer, R-N.D., said of Clyburn's comments: "When we see a rising body count, they see a political opportunity. Shame on them."
Democrats are being accused of pushing a "historic expansion of government" through this crisis.
It should come as no surprise. Nancy Pelosi originally delayed job-saving legislation in an attempt to push socialist, Green New Deal measures.
She wanted to get voting-by-mail approved, which would open the door to voter fraud.
Other Democrats have tried to hit industries with new regulations. They have expanded local and state power to deprive free citizens of their rights.
Governor of California spoke of starting a "new progressive era" by changing "the way we do business and how we govern." Scary stuff.
If this crisis has shown us anything, it's how pathetically useless big government is. Every state was unprepared, lacking a stockpile of emergency supplies.
Federal agencies like the CDC and the FDA dropped the ball.
What saved us? Heroic efforts by the private sector. Countless businesses pivoted to manufacturing face masks, ventilators, and PPE. Even as they lost tremendous amounts of business due to the shutdown, they pitched in.
Private labs picked up the ball to provide testing, as the government fumbled.
And let's not forget the farms, grocery stores, truck drivers, and restaurants who went above and beyond to keep Americans fed and healthy.
None of that came from the government. They, in fact, created more problems.
If the government was made bigger and more bloated, do you think we'd survive another crisis?
Remember, it was the government that shut down schools, forced businesses to close, and tanked the economy. It was the government that promised loans for small businesses but delayed it thanks to Pelosi.
It was the government who was so wholly unprepared for the crisis (despite years of warnings) that it ground America to a halt.
Yet Democrats want to expand this corrupt, crooked swamp-producing machine?
Oh, I get it. They want to expand it because they'll be the ones in charge! They'll get all the money and power.
It all makes sense now.
SHARE to tell Trump to fight these big government-loving Democrats.
Source: Fox News