After Democrats Hold Up Border Wall – Private Citizens Get The Job Done For Trump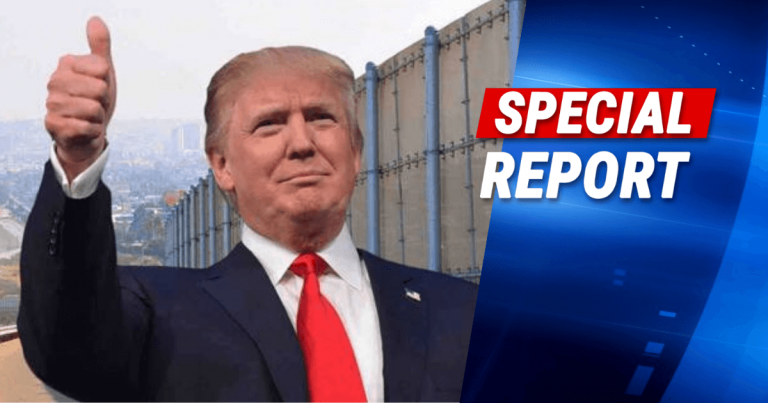 Democrats said they had no chance – well, look at them now.
The Democrat Party has done everything possible to stop Trump's new wall – but they never saw these guys coming.
Back in 2018 when the government was shut down to keep Trump from getting wall funds, a group called We Build The Wall said if the government wouldn't protect our borders, its citizens would.
They raised $20 million to start building the wall with private funds. Then they went almost silent for months and people wondered whether they would ever do what they promised.
Today they just delivered in spades.
From the Washington Times:
A private group announced Monday that it has constructed a half-mile wall along a section of the U.S.-Mexico border in New Mexico, in what it said was a first in the border debate.

The section was also built faster and, organizers say, likely more cheaply than the government has been able to manage in recent years.
That's amazing – a border wall funded by We the People.
Take that, Nancy and Chuck!
The American people believe a nation that cannot defend its borders will not be a nation for long. Open borders will lead to the destruction of our amazing nation.
That's not what our brave men and women gave their lives for.
So we should be proud to see Americans step up and build the wall themselves. It's our country, and we're taking it back.
And we need to keep cheering on such acts of boldness and bravery. The border is not a safe place, and finishing the wall is a massive task.
Will you hear about this amazing accomplishment in the media? Of course not.
The only way everyone (especially liberals) will hear is if patriots get out the word.
SHARE to thank these citizens for getting the wall built!
Source: Washington Times