DHS Captures 550 Migrants From Africa – But They Let Them All In WITHOUT Screening For…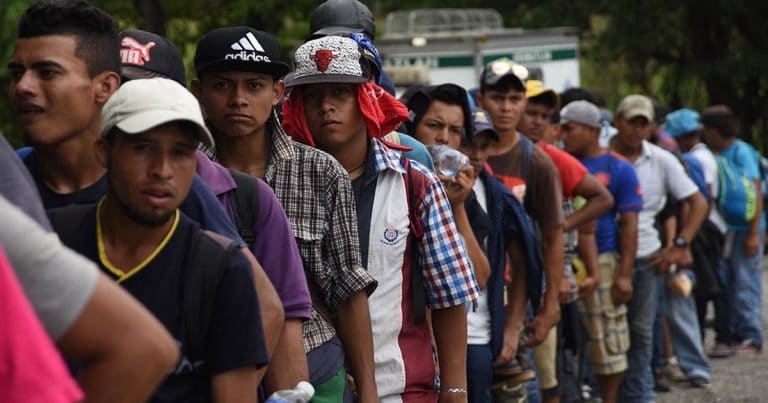 This could turn into a nightmare for America.
This is no longer just an issue of pride and patriotism.
This is a serious health and public safety issue, no matter what Democrats say.
Thanks to the crisis at the border, more migrants are trying to get into the U.S. illegally than ever before.
And the problem isn't just with migrants from Central America: more and more are coming from all over the world.
We talked about a small group from Africa reaching our shores … but now a larger one has been caught.
And this one is far more dangerous than you might think.
From Conservative Review:
"[O]ver 550 African migrants were apprehended in Texas in just one week – from May 30 through June 5.

The lion's share were from the Democratic Republic of Congo, the country with the worst Ebola outbreak in the world."
Yes, Ebola, one of the deadliest diseases known to mankind.
And here's the worst part:
There are "no mandatory and universal screenings, quarantines, or detention before illegal immigrants are released into our communities, often within hours…"
Thanks to our broken immigration system, the DHS has to release all these migrants—instead of just deporting them.
And it puts ALL of the U.S. in grave danger.
These people shouldn't be released into the U.S. at all, of course. But thanks to catch-and-release, they are given papers and shoved out the door.
We know that migrants coming from Central America are often sick with serious diseases, but this is even worse.
Remember, it only takes one infected person for it to spread like wildfire, and these migrants are being dumped into major cities and communities all around the country.
If one of them is infected, how long before it spreads across entire states—and then the country?
It's shocking that our DHS won't even bother to do a basic screening. But even worse is the policy that makes this a problem in the first place.
Migrants are coming here, jumping our border, knowing that if they are caught—they still get to stay.
And as a result, we're routinely being exposed to the worst diseases on earth!
SHARE if you demand DHS start screening to keep the infected OUT of the U.S.!
Source: Conservative Review