Disney Star Rocked by Global Investigation – 'Dr. Strange' Could Be Forced to Pay Liberal Reparation Payments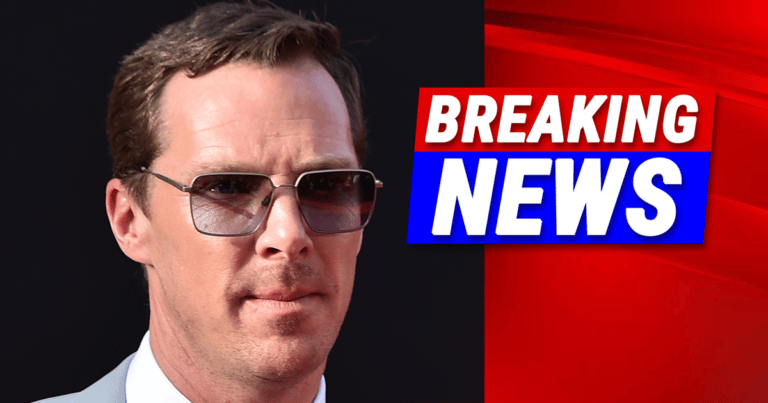 What's Happening:
Democrats and leftists, all over the world, are searching for their latest trap–I mean, cause–to pursue. We know that liberals have pushed transgenderism for years, as a way of extorting minorities into supporting them. But that seems to be running its course, as Democrats look for new ways of manipulating voters into backing them.
The most recent trend seeks to enflame age-old anger between people of various backgrounds. Liberals are trying to con many white people, through guilt and extortion, so the left can claim they are helping people of color. The grift is called "reparations," or payments made over slavery, to people who have never been slaves.
And one of Hollywood's biggest stars has gotten embroiled in this latest liberal scam.
From The Western Journal:
"Dr. Strange" actor and veritable Hollywood star Benedict Cumberbatch may be in some hot water with the small island nation of Barbados…

[Cumberbatch] his family are currently under investigation by the Caribbean nation of Barbados, according to multiple outlets…

Cumberbatch reportedly has a seventh great-grandfather who bought a plantation in 1728, thus triggering the Barbados government to look into the erstwhile actor.
This is so ridiculous. As liberals all over the world push the reparations scheme, it seems that Barbados caught a big fish. Apparently, Benedict Cumberbatch's seventh great-grandfather owned a plantation in 1728 that allegedly used slave labor.
Although nobody in Barbados is currently a slave and the actor himself never owned slaves, he is being investigated by the government. If things go against Cumberbatch, Barbados might sue him for "reparations."
That's a convenient con, huh? Cash-strapped governments can hunt down rich white people and demand money over things they were never a part of. Does anyone really think Cumberbatch should be responsible for what happened over 200 years ago?
Nobody with a brain. But the radical left is pushing this scheme as yet another way of exploiting and taking advantage of people of color. Democrats are terrified as signs point to more and more minorities ditching their corrupt party.
So, they think they can essentially bribe them into staying, with reparations. But this scheme only serves to further alienate white and black people, as it keeps alive deeply-rooted anger over slavery.
Instead of equality, Democrats are exploiting ancient grievances, all to win elections. Disgusting.
Chances are Benedict will have no choice but to pay. If he refuses, he will be ostracized from Hollywood. And it will only encourage more leftists to push this evil scheme in America.
Key Takeaways:
The government of Barbados is investigating Benedict Cumberbatch for reparations.
The actor's seventh great-grandfather once owned a plantation on the island.
Reparations are the left's latest scheme to con people of color and inflame racial tensions.
Source: The Western Journal