Disney Suffers Another Woke Disaster – Their Massive "Hit" Is Hurtling Towards a Huge Loss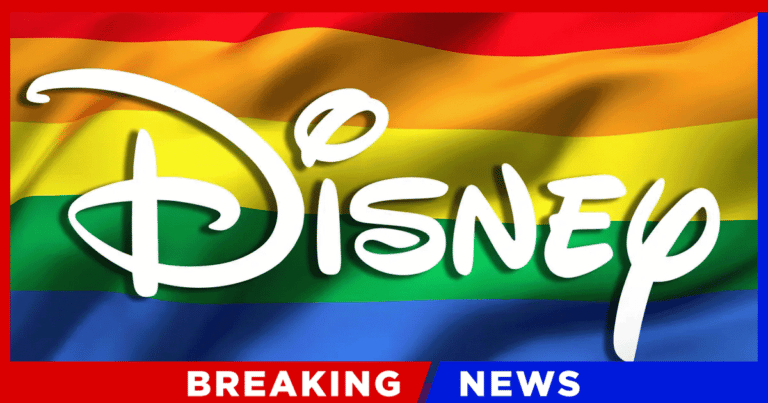 What's Happening:
The Walt Disney Company used to be a family-friend alternative to the immoral trash often produced by Hollywood. But in recent years, the company has "gone woke." They revealed their progressive, far-left agenda for their movies, TV shows, and theme parks.
And Americans are in no way pleased.
Disney's streaming service lost a reported $1 billion in recent years. The company had to fire its CEO and bring back Bob Iger, who went on to lay off thousands of employees. A thriving company doesn't do that. But they didn't learn their lesson, releasing a woke version of The Little Mermaid. And now, the summer blockbuster could be a disaster.
From Breitbart:
Box office analysts say the far-left company could lose millions on its latest woke entry, the live-action remake of the Little Mermaid, which opened over the Memorial Day weekend…

At that level, per finance sources, off a reported $250M production cost and $140M global marketing spend, The Little Mermaid could very well break-even. However, anything in the low $400M global threshold and this fish is apt to be sinking to a loss of around $20M.
This is very bad news for Disney. Reports suggest the woke remake will make around $400 million worldwide. That will mean the movie, which cost around that much to make and market, will only break even.
Big-name Disney movies like The Little Mermaid aren't supposed to just "break even." They are supposed to bring in a billion or more for the massive corporations. But the film could even bring in less than $400 million, meaning it will lose money.
Americans shouldn't be all that surprised. When it was announced that the movie was going to race-swamp iconic figure Ariel, fans were upset. How did Disney and its mindless supporters react? By calling Americans racist.
Oh, good idea, Disney. Insult your fanbase instead of trying to win them over.
It seems like Disney spread too much bad blood with this flick. And audiences would rather stay at home than go to the movies to see it. Keep in mind, just a month ago, a movie about Super Mario broke records. So, Americans are eager to go back to the movies.
Will Disney learn its lesson from this? It's hard to say. Many companies are suffering financially thanks to their woke messaging. But these companies are run by Democrats, who feel it is their duty to "champion" the progressive cause. Perhaps more than making money.
Disney might only triple down on their woke agenda.
Key Takeaways:
Disney's "woke" Little Mermaid remake might lose money at the box office.
This comes as fans continue to boycott the company over its progressive message.
Numerous companies are losing money after pushing a far-left message.
Source: Breitbart