New Disney CEO Triggers Its Own Employees – They Just Protested Switching to 4-Day Work Weeks In Person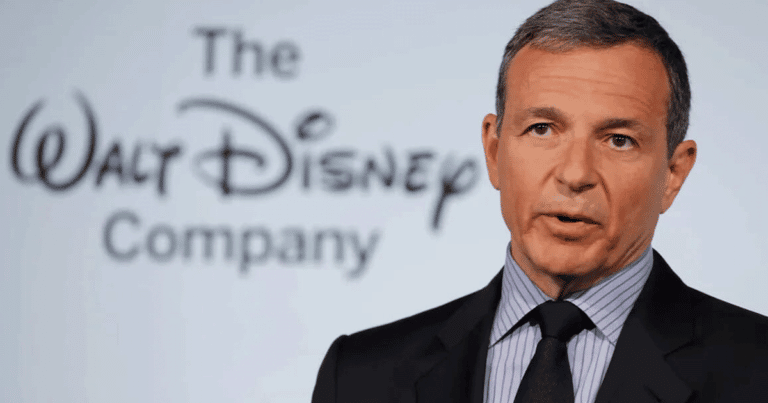 What's Happening:
The Walt Disney Company has outlived its glory days. Once, the most powerful and beloved Hollywood studio, the company lost billions last year. And it seems things are getting worse. Its push for woke ideology in all its content has soured millions of fans.
Returning CEO Bog Iger is trying to save the company. He hasn't gone far enough, to ax the woke bend in much of their programming. But it seems he is trying to, at least, make it a real company again. Including creating a rule that, pre-2020, any group of employees would have accepted. But the raging snowflakes Disney is made up of today are rioting.
From The Post Millennial:
On March 1st, a four-day in-person work week will go into effect for Disney, prompting over 2,300 corporate employees to sign a petition in protest of the return-to-work rule which ends the work-from-home practice which began during Covid.

According to the New York Post, the petition from Disney employees said the mandate from CEO Bob Iger is "likely to have unintended consequences that cause long-term harm to the company."
Wow. Well, Bob, I know which employees should get the ax! Over two thousand corporate employees are rioting over Disney's new rule that they have to come in for work four days a week. Keep in mind, before COVID, any company would have loved only going in to work for four days.
Everyone had to go in to work, five days a week. If you didn't, you didn't have a job. But these spoiled, entitled, "woke" Disney employees are throwing a temper tantrum over having to do what they used to do, before COVID.
(And it's not even what they used to do!)
What kind of lazy, self-centered, spoiled culture does Disney have? How many "sensitivity training" sessions does a company have to host to make their staff this worthless? The company is losing money. Iger already said he is going to lay off about 7,000 employees. Entire departments are being shut down.
Yet these morons are refusing to go to work for four days? They should be happy they have a job in Biden's America–they could have been replaced by an illegal alien by now!
This mutiny is proof that Disney is sinking, fast. Its employees don't care about producing quality work. They just want to do the bare minimum, and complain when they are forced to do their job.
If Iger was smart, he'd pull and Elon Musk can clean house.
Key Takeaways:
Over 2,000 Disney employees rioted after the CEO required them to come in to work.
The new rule requires employees to work in-person four days a week.
Disney has been losing billions in recent years, thanks in part to "going woke."
Source: The Post Millennial